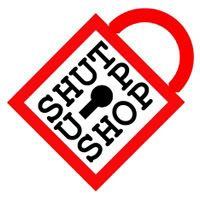 No, it's not about the T.V. series. It's a new Asian/Western restaurant located at Jalan Budaya, next to the civic center in Kuching, which liberally borrows its name from the T.V. series. And, no, I'm not gonna play food critic, and claim that I was there first, after its opening about a week ago.

This wasn't our restaurant of choice last Monday night. Jambu (@ Crookshank Rd.) was, but it was 'rest day' for them (I didn't know that). Not wanting to venture afar, as there were other guests involved, we chose One Tree Hill, as it's only up the road.

This restaurant sits on a hill, with a patio overlooking a vast expanse of a garden. It's a newly renovated/converted residence…. all tastefully done to the style of a Mediterranean estate. Here's the crunch……
Some of our group arrives 10 minutes ahead of me as I had to pick up a couple from the hotel. They ordered their fruit juice before our drinks order. Yet 15 minutes after our drinks arrived, theirs hadn't even after complaints. The first round of beer came in tall glasses. However, the second round were unceremoniously plunked down on the table in the form of 3 duty free cans in a blue plastic wine bucket. That's some class act! They are charging RM9 for a glass, whereas you can get 3 cans for RM10 at some establishments.
When we had our food order taken, the lady taking our order abruptly left for no reason after taking 3 orders. Only when the owner came to check in on us did she come back to finish her order taking. Water spilled on the floor was not taken care of even after the boss' instruction.
Had a long wait for the food, and the place wasn't busy. The boss offered complimentary garlic bread to tide us over till the food came. My cousin commented the bread wouldn't be delivered after we finished our meals. True to his words, it never came even after our meals. The boss blew his top…then the bread arrived albeit chewy….must have been put in a microwave oven in haste rather than grilled. They missed my cousin's fish order completely…..missed because it never showed up in the bill.

There was a total miscommunication between the floor, the kitchen and the front desk. The boss was apologetic enough to offer free ice cream after some prodding. It was a terrible 2½ hours ordeal for 8 of us. Never again!