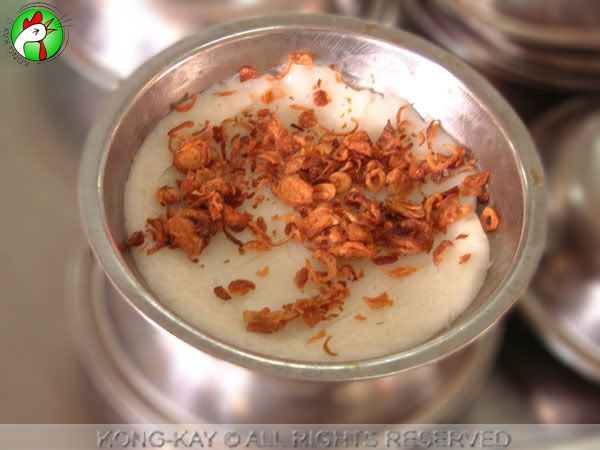 This is the poorer sibling of Chwee Kueh
.
The recipe is the same as Chwee Kueh except it's garnished with fried shallots (U-Chang) instead of chai-poh. This costs 50 sen per bowl.
The u-chang is sprinkled on top before it's being eaten. One uses a folk to score around the parameter of the inside bowl, making a circle around the kueh; then do a tic-tac-toe squares on the kueh. Lastly pour sugary soy sauce and sugary chili sauce (both are quite watery and diluted version of the real thing). Then dig in.
I remember in the old days, we use bamboo sticks (sharpened at one end) as eating utensil. And the U-Chang Kueh was 5 sen per bowl.