This is the cousin of Ah Guan from
Nyan Shin Café
; so it's by no coincidence that the Taiwanese Stew beef looks and tastes similar, down to the tomato slices. No, it's not a copycat. This stall is popular in its on right for its own-made

Kolo Mee

. A friend, who introduces me to this place, complains that its potion is small, and a double order of noodle is required for fulfilling meal. But when you see the
proprietor
, you'd understand why. He reminds me of L.S. Lowry's paintings.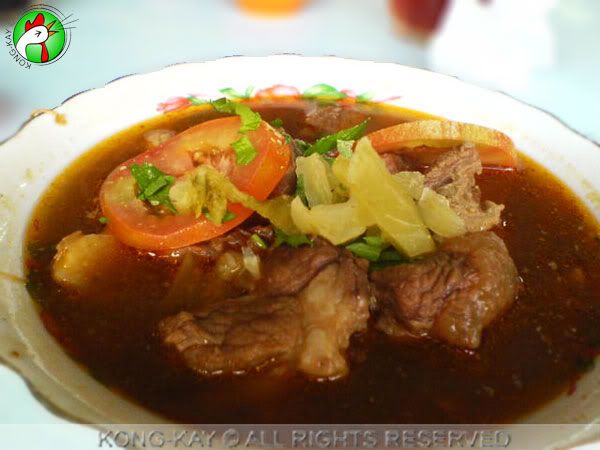 Taiwanese Stew Beef



I'm not a fan of Nyan Shin's beef. Ditto here. Fear not, there's another version from which one can order. (See below)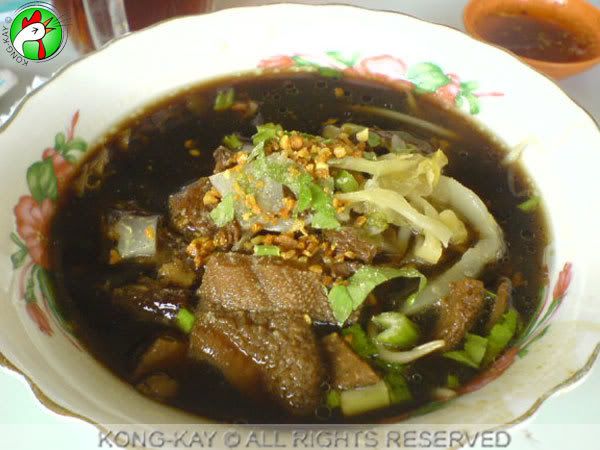 Home-Brewed Stew Beef



Another thing that intrigues me is the Laksa stall occupying the front corner of the coffee shop. Of all my visits there, the old man running the stall is always cleaning up, packing to go. Business must be good, or is it the

Laksa

?