r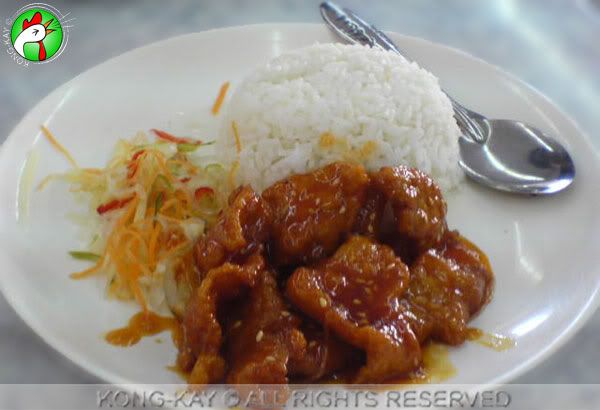 I wonder why they call it spare rib king, when there are no spare ribs to be found? I guess it must be the layer of meat they use, which is above the spare ribs of the pig. This is a variation of sweet and sour pork, with

Lea and Perirns

sauce being used to give it the sour taste. Toasted sesame seed is added to give extra fragrance and nutty flavor. It comes accompanied with pickled cucumber, carrots and chilli.

This is a little back kitchen that operates at the corner of the cooffe shop. It has an extensive ala carte menu, if you read Chinese. I guess they can whip out anything you fancy within their resources.