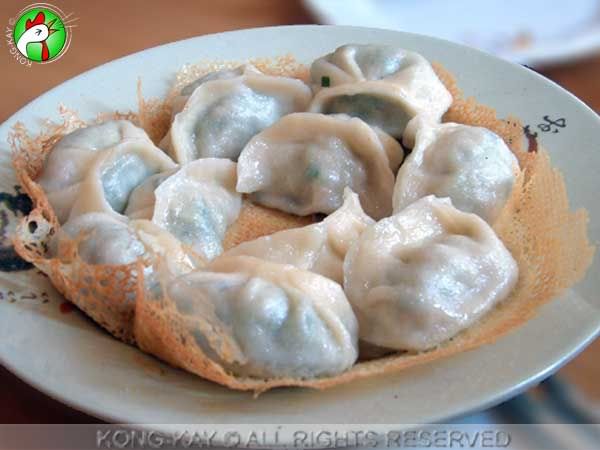 Pot stickers (Guō Tiē/Gyoza) are one of the specialties of this establishment. One can order Chinese chives, white cabbage or meat filling. The beauty of the pot stickers here is that they are fried over a thin layer of dough, which prevents the dumplings' underside from being burnt. The quality of the wrappers is what make or break the dumplings, and these don't disappoint. What better way to wash down the dumplings than a cup of fragrant tea! This place, as its name suggests, serves some funky tea - not your powder tea mix (pearl tea variety) but freshly brewed ones.
This is the second outlet that operates under the same name. The pioneer shop still operates at Jalan Song Thian Cheok. The proprietor boasts of having a Taiwanese for a mother; well, the mother's talent doesn't go to waste.

For some stupid reason, the council combined 3 roads (Palm Rd., Ong Kee Hui Rd. and Jalan Keratapi) and renamed them as Jalan Tun Ahmad Zaidi Adruce (in honor of the last governor). Just imagine, those 3 roads have house numbers starting from 1, 2,3..... now there are three 1 etc., etc. You wouldn't want to take this route if you were a postman! This shop is on the second left turn off the main road after the Jalan Green/Jalan Tun Ahmad Zaidi Adruce intersection (old Jalan Keratapi).