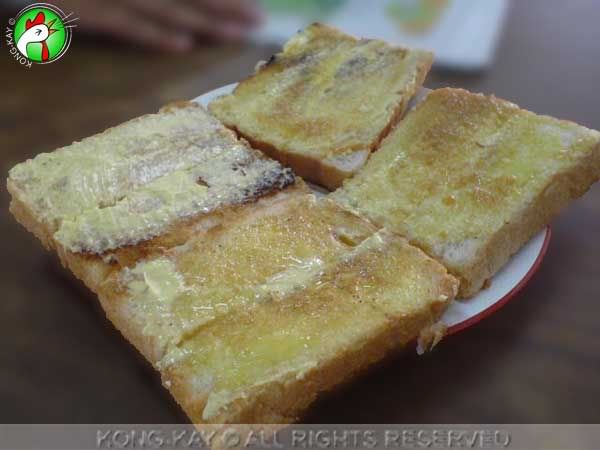 I love the smell of toasted bread in the morning. Not just any toast... it has to be grilled over charcoal fire. It's one of those small pleasures in life one can still enjoy over a cup of the dark one - Kopi-'O', black coffee.

This coffee shop is one of the few in town that serves toast the old-fashion way. Most have opted for electric toaster, which is too scientifically predictable. See the photo below; the thick slices (double the thickness of normal slice) of bread are left to grill slowly over the 'spent' charcoal. There is hardly any fire
emanating
from the charcoal. Any 'burnt' slices are simply scraped off. Because of its thickness, the slices are still moist in the center, while the exterior is crisp and crunchy.

It is normal practice for the toast to be sliced in half horizontally, and have butter and

Kaya

(coconut custard jam) spread on the untoasted sides. In my case, I requested them to be spread on top -

Roti-Kiap

or

Roti-Kahwin

(sandwich or marriage of bread)

, and Láing-Gu-Yu

(cold butter).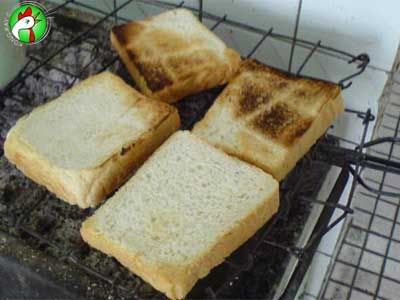 This place is located opposite the Star Cineplex, next to the travel agency. It opens for business around 6:30 am. and is popular among the old folks, who still order their daily staple of Roti-Kahwin with soft boiled egg on a plate, slurped down with dark soy sauce and white pepper.
---