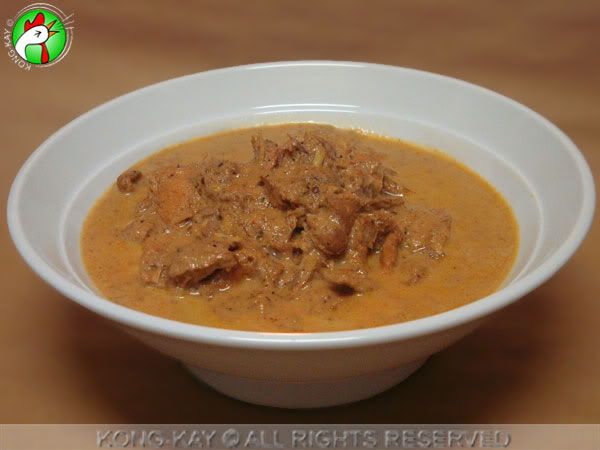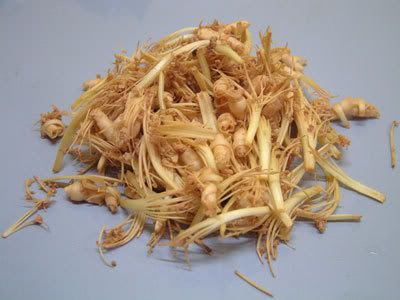 This is a derivative of Kari Kapitan, which is quite similar to the trusty Thai Red Curry Paste. The chillies are what that give the dish its color. No coloring of tumeric is used. You can use dried chillies as well to increase the heat.

Durian flower is in season, and I bought a bundle for RM1. You can just about use any vegetable you fancy. You can use any cut of meat, but remember different cuts have different cooking time.
I use one 400ml. can of coconut cream ('cos the fresh grated coconut has gone sour overnight), and also not wanting to waste any. It's a bit rich. You can use a smaller can.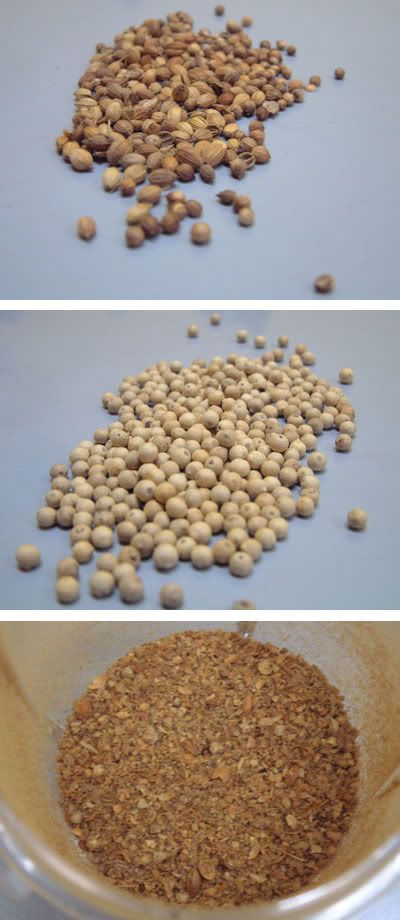 SPICE BLEND

---
1 tbsp.Corriander Seed

---
1 tbsp. White Peppercorn

---
On a dry frying pan, toss the above combination over low fire.

Shake the pan contionously to shift the spices.
Once frangrant,, remove from heat.
Blend or pound them to coarse powder. Set aside.








---

6 Kaffir Lime Leaves




---

10 gm. Belacan


---

1 Large Bombay/Spanish Onion

---






Blend/pound all the above ingredients into a paste. About 6 pieces of galangal the size of a quarter coin size and thickness is about the right amount. Ditto for Belacan. Use only the white part of the lemongrass.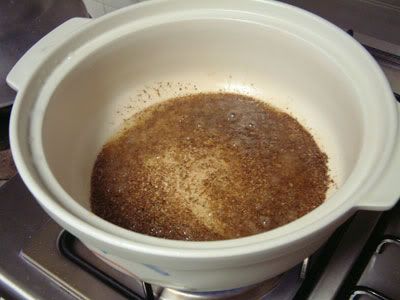 In a heated pot, put in 4 tbsp. of oil. Fry the blended spice until frangrant
Put in the curry paste. Stir continously to prevent burning.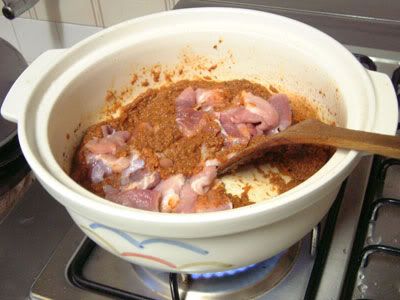 When the curry paste is amber in color, throw in the sliced pork. (I used "pearl" pork from the hind leg - it's like a ball of pearl embedded inside the leg)

Throughly coat the meat in the paste.

Put in the durian flower.
Stir in 1/4 amount of the coconut cream. Let the meat soak into the coconut cream.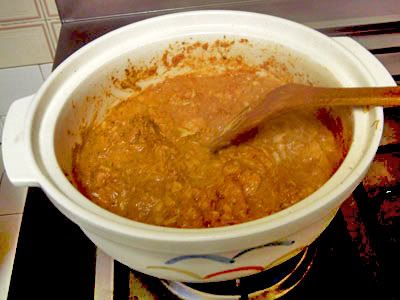 Then add in enough water to cover the meat (1/2 - 1 cup). Cover and let it come to a boil.

Add in the rest of the coconut cream, stir, add salt or fish sauce to taste. Simmer for another 5 minutes before serving.