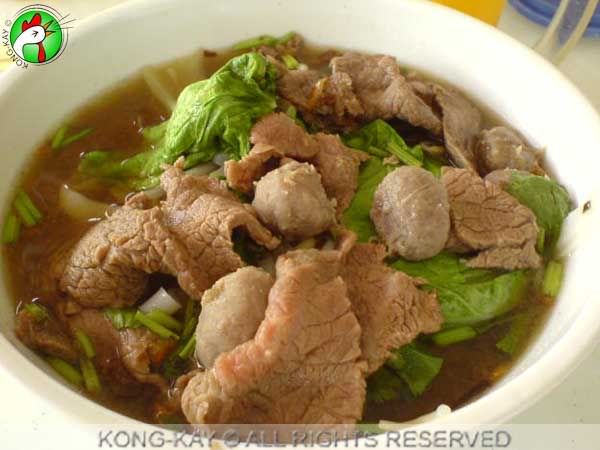 There is this guy who paid a bundle for some beef noodle recipe from Sabah; only to give up the operation within a few months. His legacy only remains on its signboard.
The soup is akin to the Vietnamese Phó. The only thing missing is the Thai basil; replaced with local curly vegetable. I find the soup too sweet, not the MSG kind but the sugary type. The meatball is crunchy bite to it, assuring that there's no flour filler to make up its bulk. The chilli accompaniment comes in 2 varieties: red and green. The deceptively green one carries a punch.

As for service, with the devil may care attitude of the waitresses, you'd be lucky if you get what you order.