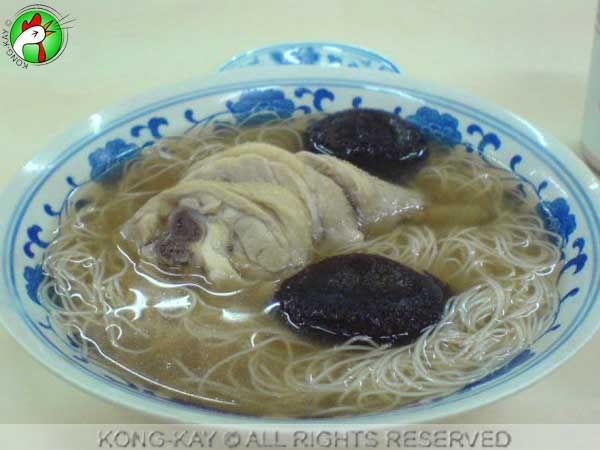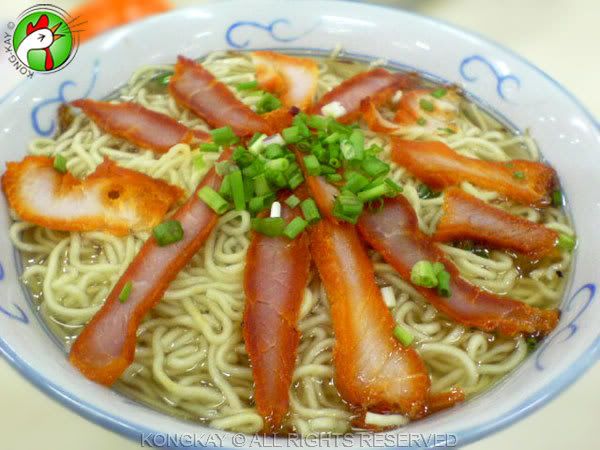 You may recall me having Foochow noodle soup with Chinese red wine here some months ago. This time it's thread noodle with chicken soup cooked in
Chinese red wine as well. The soup has been pre-cooked; so when you order, the noodle is boiled separately and then ladled with the chicken soup and topped with one drumstick plus a couple of Chinese mushroom, which are cooked together with the chicken soup. This is not just good for pregnant ladies... it's good for everyone!

This stall does not open for business in the evening anymore - another sign of good times?!!!