Drove past this Chinese Restaurant on a Sunday morning and spotted people sitting along the 5-foot way and a stall on the outside of the restaurant. Curiosity got the better of me, and made a detour to check out this place.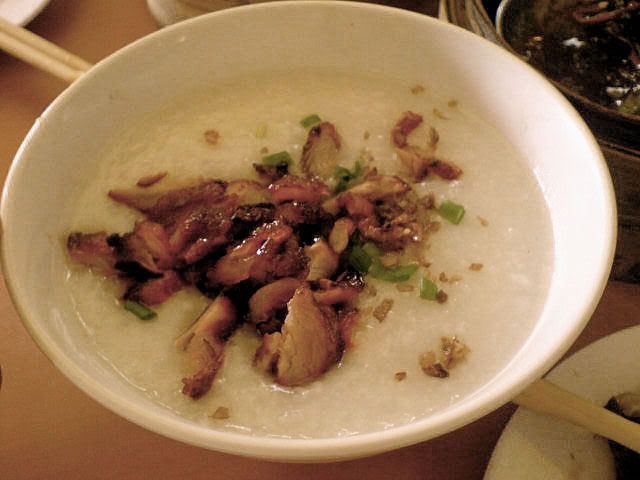 Char-Sui Congee



This is a newly renovated restaurant under a new management. Others have complained of the expensive food. I haven't paid for the food here since then, so I can't commend on this. However, I can say the service was excellent when I had a birthday dinner here; they changed the plates on every table after each dish, and there were 80 tables in all!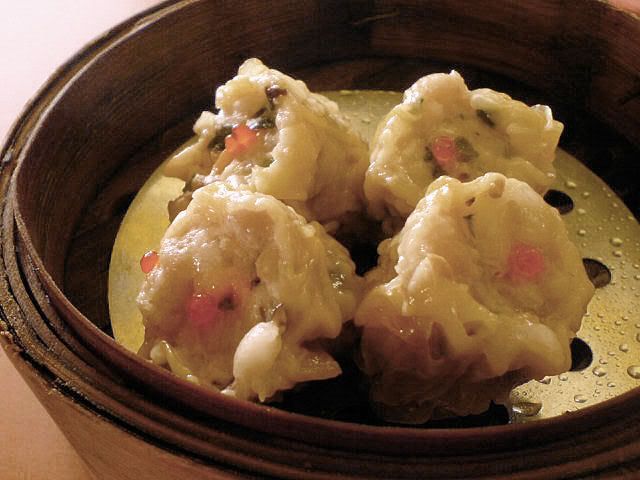 Sui-Mai



The moment I parked the car, I checked out the stall in front, and asked whether I could order there and then, but was told order would be taken when seated. But once inside and seated, the story was reversed. So I ordered 2 duck & chicken congee (RM2.00 each), and one Char-Sui congee plus 3 tea. Quickly I dashed out, only to find the Sui-Mai and chicken's claws available.
Chicken's Claws



There is definitely a flaw in the system. They can't have a trolley system because of the narrow passageway. Even if they did, I doubt the kitchen could keep up the pace. We had to wait 15 minutes before the next batch of baskets were delivered out.
It's not a pleasant eating experience here, I can tell you! One has to be a hawk to get any food here; stalking every waiter coming out of the kitchen, and pounce on anyone carry a tray of baskets of
dim-sum
.
Needless to say, one has to be a
Kiasu
to get any food on the table. I was the first one to make a beeline to the stall to get the rest of the grub you see here.