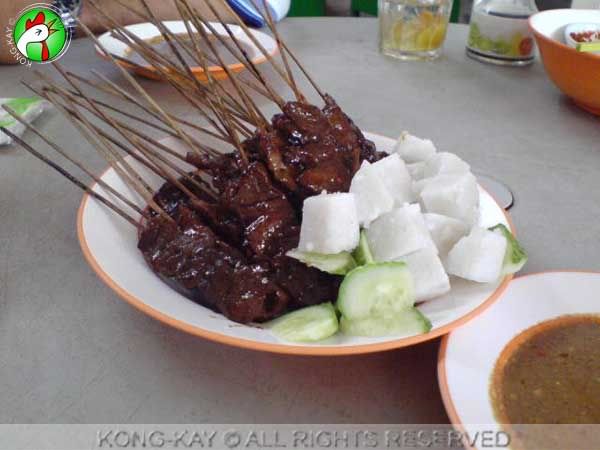 This Teochew family-run stall opposite the temple operates the afternoon business at the spot where Teochew

Bak-Mauy

is served in the morning. Only pork satay (kebab) is sold here with thick peanut sauce and ketupat (compressed rice) and sliced cucumber as accompaniments.
The marinade for the satay is different from the Malay's traditional satay; it's not tumeric yellow in color but dark soy black.
The meat is plum and is succulently juicy
grilled.... it doesn't get better than this!

Satay is available from around 2pm. And business is brisk everyday. They'll all be gone by around 3pm. Friday is 'off-day' by tradition because in the old days Christians abstain from taking meat on this day, and for this particular stall, they choose it as a day of rest.