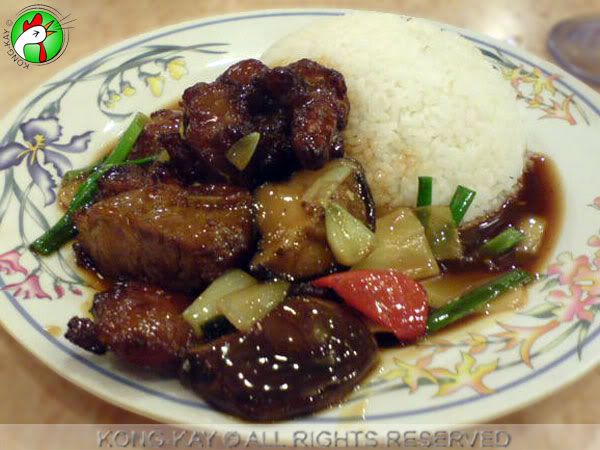 It's not a good idea to have dinner here, if you want roast meat with your meal; chances are they'll all be sold out, and the only meat left hanging are a few Pak-Cham-Kai. Thus Hong Kong noodle is out of the question; ever heard of Pak-Cham-Kai Mein? I think not! You have to content yourself with the à la carte meal like I ordered. The spareribs have meat on them unlike the ones you get from the local butcher, which have more ribs than meat. The sauce is not overtly hot; has just slightly more heat than the normal sweet and sour sauce.


By all standards, the food here is good. This is the second outlet in town (1st. one is at Wisma Saberkas), and is the sibling of Li Garden Restaurant. Being a noodle house it's only natural one savors its roast meat/poultry with noodle. The noodle is those fine-thread Cantonese egg noodle. In this town, this type of noodle is not the norm; so if you're looking for a change from the normal

kolo mee

, this is the place.