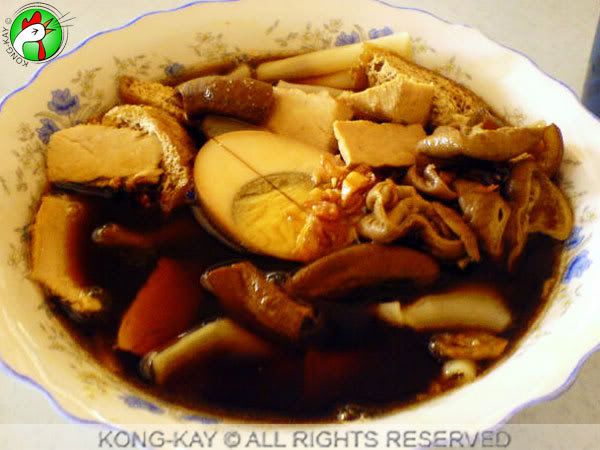 If you think 5 spice is common enough in a

Kueh Chap

broth, somebody has to up the ante with a six flavors one as a sale gimmick. What's the addition, you might ask? Well, it tastes like dried anchovies. A fishy combination! But it seems agreeable to a lot of people judging from the Sunday crowd at this place.

This is an out of town village. Once it was accessible by row-boats only. Its claim to fame is its pork meatballs. The Sunday I ventured here was pretty late in the morning, and the meatball stall was closed; so I had to settle for this coffee shop across the road. I'm not too keen on 5 spice

Kueh Chap

in the first place. So the sixth flavor will not make a fan out of me.