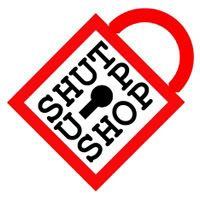 This is the branch of the main stall at Jalan Padungan/Jalan Song Thien Cheok. It's off Jalan Tun Ahmad Zaidi Adruce (Jln. Keratapi) behind the Suzuki car showroom. It prides itself as having "kick" in its curry with its large banner (in front of the shop) advertising its bigger than life curry. It even got itself mentioned in the local daily ("hootless" reviewers - not the hooties kind but the "bo-lan-hoot" ones).
Does it live up to all its self-created hype? That's the RM3.50 question. That's the price of each curry dish. For starters, the single drumstick in the teeny-weeny bowl (above) is a different image from its clay pot brethren in the banner. As for taste, I can't refrain singing the number : "I get no kick outta you!"
The tamarind fish fares better; hot and sour enough with a color to match.