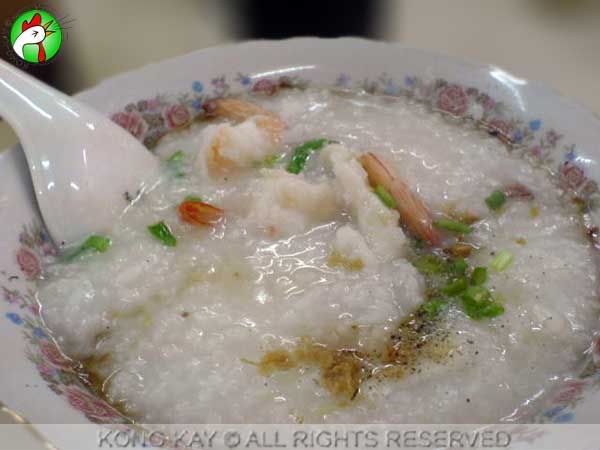 This Teochew lady's porridge saga comes in full circle; she's back at where she first started. She was at one time at Wira Café (farther down the road), then in some town in the northern state, and Thompson's Corner (Central Park). She never left any forwarding address, but each time somehow I managed to track her down.

She serves pork ball porridge (

Bak Muay

) as well, but it only comes with meatballs and liver only. The porridge is more refined than the normal "rice-feel" porridge, but not towards the Cantonese barometer.

The seafood is a nice change to the normal

Bak Muay

; minialist, Teochew style. Just shrimps, fish and D'tang Chai, garnished with spring onion.