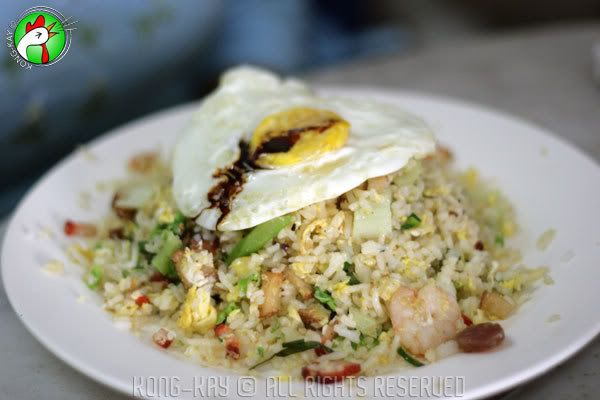 I know, I know...
déjà vu? It's one of the frequent revisits. I'll run the gauntlet of this eatery's menu in due course.


This has to be one of the more expensive fried rice in town by cheap eats standard, apart from the ones you get in hotels. It's like your normal home-cooked version; maybe a bit generous on the Chinese sausage and shrimps. It's void of the normal frozen vegetables (peas, sweet corn, peas and carrot); instead you get fresh green vegetables thrown into the mix. There's a hint of Yong Chow fried rice here. Finally, an over-easy fried egg
with a light swirl of dark soy sauce
topping the rice caps this simple delectable morsel.