Last Friday was
Dong Zhi
. To us, it's
Chiat-Ee
(Eat Balls) time. It's glutinous rice flour made into a dough and rolled into balls and cooked in syrupy soup. Here's how I prepared mine...
Pop into your garden and snip off a few leaves of pandan
(if you do them)
. Wash them and...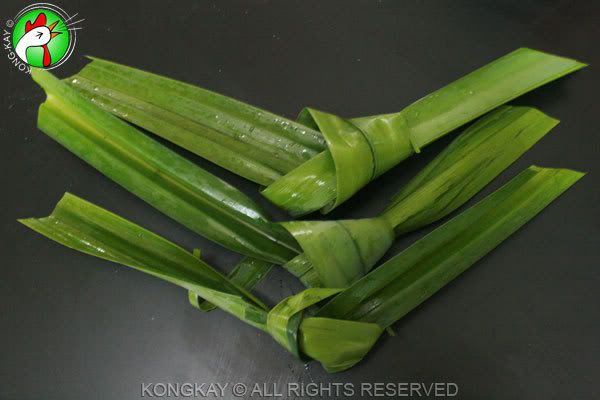 ...tie them into a knot...

...scrap off the skin of a knob of ginger...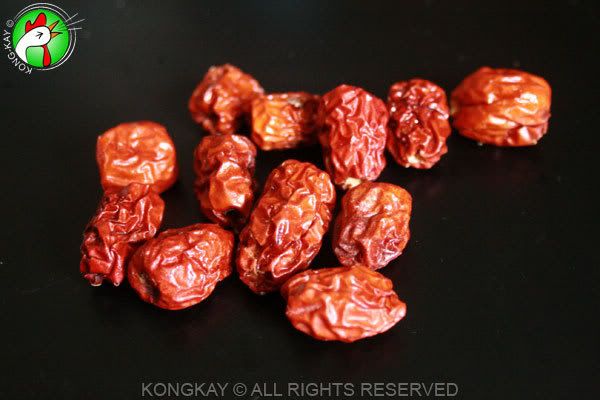 ...and rinse six dried dates...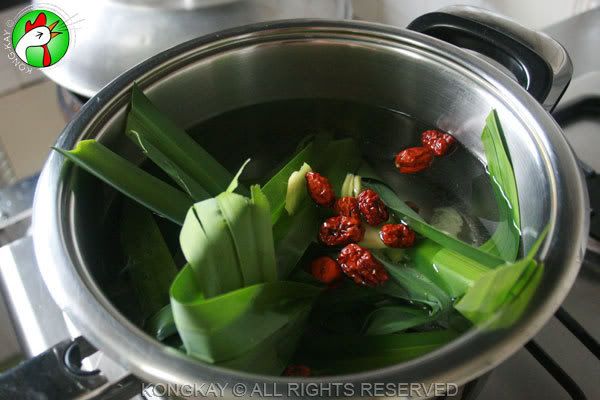 ...and put everything into a pot of water. Add sugar to your taste. Simmer over low fire until the pandan flavor infuses into the syrup. In the meantime...

...drive into town to get a bag of ready-mix glutinous rice dough...

...and a bag of ground peanuts.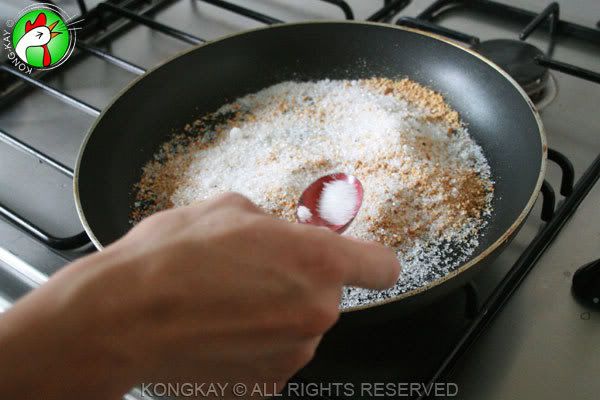 Add a couple of tablespoons of sugar onto the peanuts in a dry pan.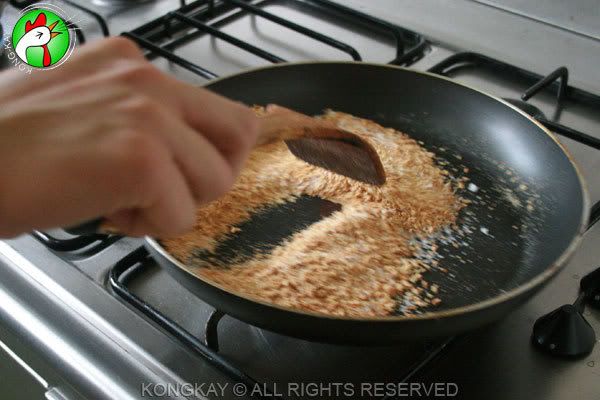 Toss the sugar and peanut over low flame until the sugar melts into the peanut.
It's play dough time! Get a small lump of dough, flatten and stuff it with a teaspoon of tossed peanut. Seal and roll into a ball. Toss the balls into a pot of boiling water. When they float to the top, they are done. Scoop out and serve with the flavored syrup.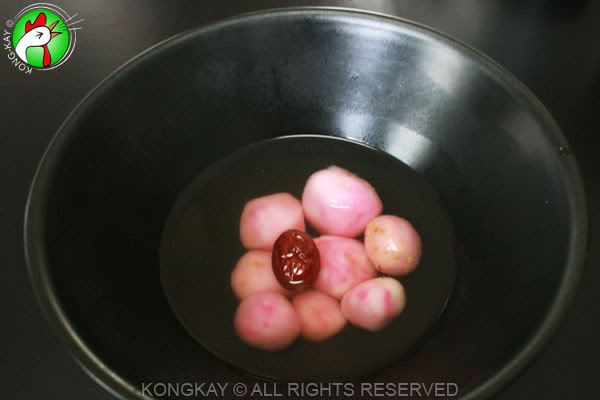 ***Apologies for pulling a fast one on you...regular program will resume once I get over the holiday mood.