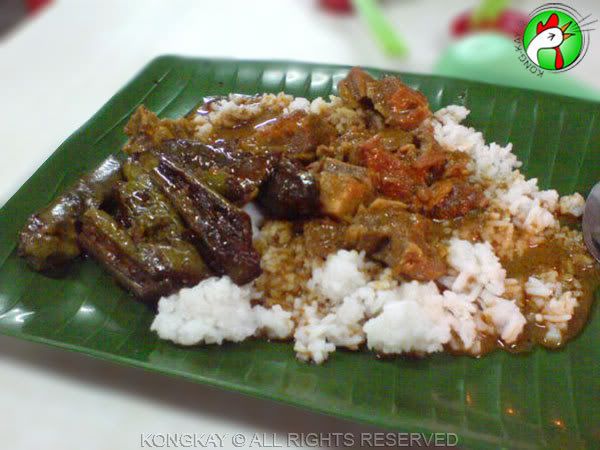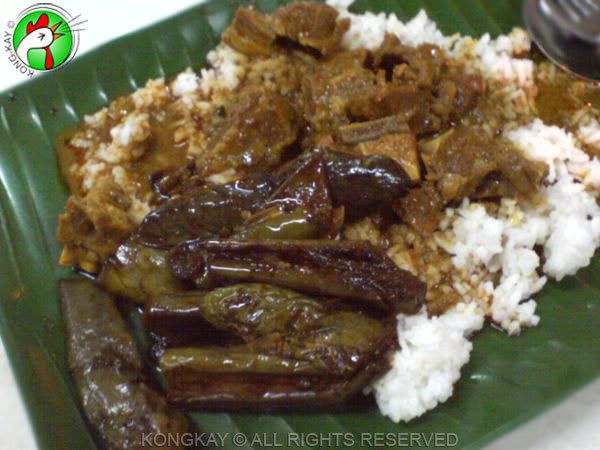 It's a simple home-cooked Indian meal consisting of mutton curry and stir-fired eggplant. The lone Indian lady running this stall has half a dozen or so selection of pre-cooked food to choose from. If you're not finicky, you'll find this down-to-earth offering adequate. My choice costs me RM4.50. What better way to wash down the food than a glass of "White Lady"; a fancy name for a glass of shaved ice with evaporated milk,

pandan

-flavored syrup and jelly and canned

longans

.

This food center is strictly a nocturnal operation.