The plum sauce is used as a dipping sauce, rather than coated with the ribs. This maintains the crunchiness of the ribs, as opposed to soggy ones if left in the sauce for too long.


RIBS MARINADE

---
500 gm. Pork Ribs (2½" length)

---
½ tsp. 5-Spice Powder
---
1 tsp White Pepper
---
1 Cloves Garlic (thinly sliced)
---
1 tsp. Sugar

---
1 tsp. Baking Soda

---

DIPPING PLUM SAUCE

---
3 Cloves Garlic (Finely Diced)

---
2 Red Chilli (Finely Diced)
---
4 tbsp. Plum Sauce
---
2 Stalks Spring Onions (Finely Diced)

---
1 tbsp. Sugar

---
4 tbsp. Water

---
Salt

---
Cornflour Starch

---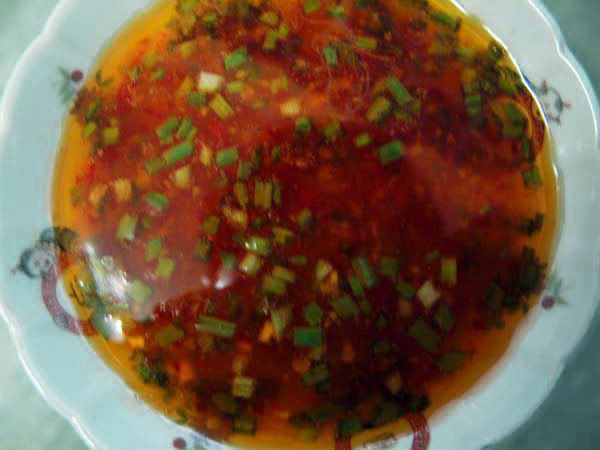 METHOD

---
Marinate the ribs for at least an hour before use. Use the 5 spice powder sparingly. You just want a hint of its flavor.

Pour 4 cups of cooking oil into the wok on medium heat.

Dust the marinated ribs with cornflour. When the oil is hot enough fry the rib in batches, and not crowd the wok.


About 3-4 minutes turn over to fry the other side. Fry till they are golden brown on all sides.

For the sauce, fry the garlic and chilli first until fragrant (don't brown the garlic). Add in the plum sauce and mix well. Then add water and sugar (and salt if required). The taste should be sweet plus a bit sourish. Incorporate cornflour starch to thicken slightly. Finally add chopped spring onion to the mix and remove from the wok onto a dipping dish.

---