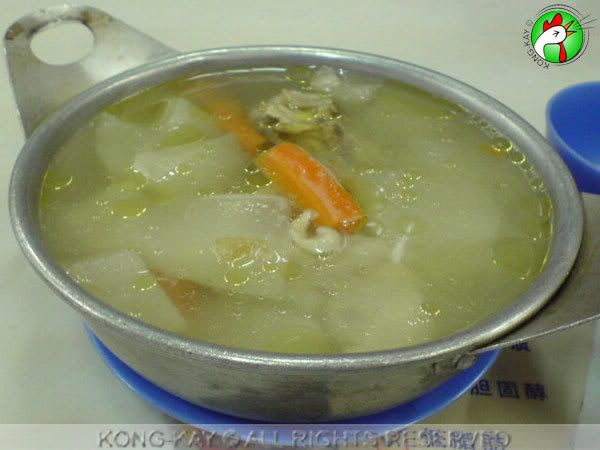 Winter Melon with Chicken Soup



At night this place is usually packed with drinkers, mostly migrant workers, because of its cheap booze. By day it serves Foochow home-cooked fare. There's even a noodle stall that "well past al dente"

kampua mee

; it's not an insult rather a compliment.... they are people who seek out this type of mushy noodle.

The food I had for lunch was reasonably priced, and more importantly, the food looked presentable. The RM3.50 winter melon soup is large enough for 2 persons, with generous potions of chicken. The steamed minced meat is like the home-made, kudo to the other 2 orders of fish and eggplant. I think I might have arrived at the right time when all the food were just freshly made and brought out.

This place is a few doors down from Hong Kong Noodle House.