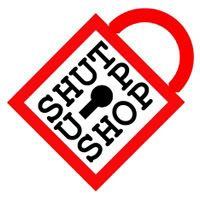 This is the second of its set meal I have tried, being impressed by it the first time round. It's 2 meats and 1 vegetable dishes plus a plain soup like the last time. Cost is the same RM16.80.
Like the classic dish, it spots capsicum, onion and tomato. Crispy chicken bath in light sauce.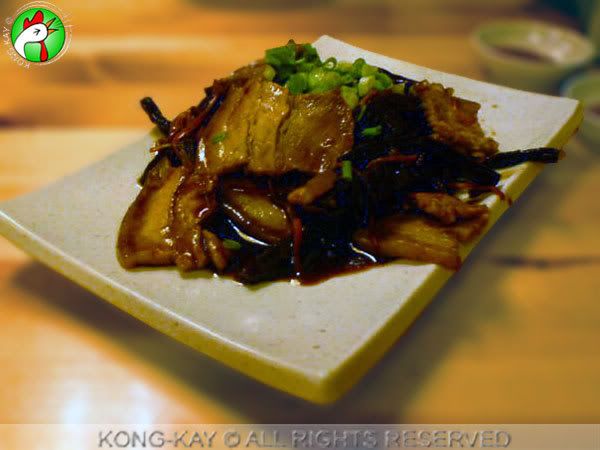 Belly Pork with Fragant Vegetable

This is similar to the dish we had the last time except for the switch-karoo of the belly pork. If you ain't afraid of fat, this is the better tasting one.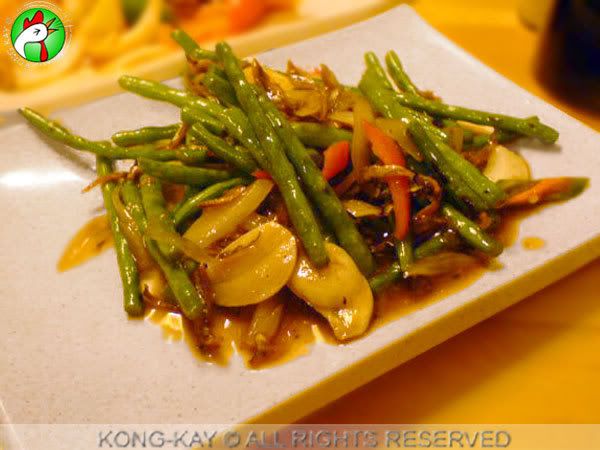 Fried Slim Long Beans with Garlic & Anchovies

The generous thin slices of garlic is enough to keep your enemies at bay. That's the whole essence of the dish, plus a bit of the fishy taste of the little anchovies.