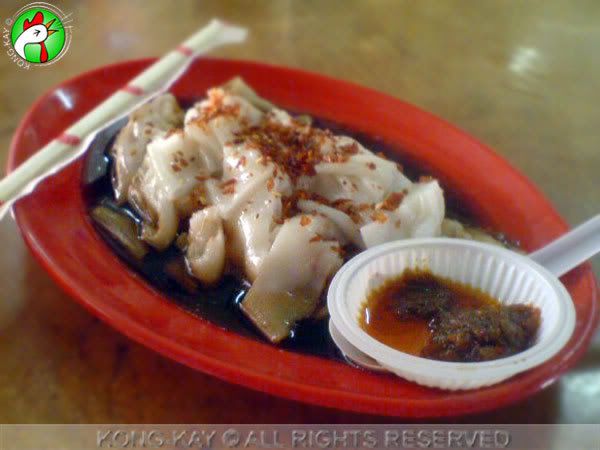 They are a number of these

Chun Fun

(Rice Noodle Wrap) in town since it made its first appearance at Tien Court. (There's another one predating all the modern steaming apparatus ones.... a bit of that in later blog). This mother and son operation serves only Chai Sui (roast pork) and shrimp varieties. It's the sweet dark soy sauce and its accompanying chilli paste that make the dish what it is. If one were to skimp on the sauce (diluting it, or some lawyer would prefer to use the term "reduce"), it would taste just as bad as the one at Expert Corner along Penrissen Road. I have yet to find any Penang style

Chun Fun

in Kuching.

This stall operates only i the morning at this place; in the evening, the pair can be found at

Hoi Say Liaw

(contrary to its name, the place doesn't look

Ho Say

to me) at RH Plaza, BDC.