It's a strange name for a restaurant. At first glance, I thought it was serving some steamboat kindathin'. Upon closer inspection of its menu, it serves cooked-to-order Chinese food with hot (peppery) soup being its main attraction.

As always in an alien place, I let the waiter recommended its specialties. The soup was a must; just to see what the fuzz is all about. It's not fiery hot as it's cooked in white pepper, and contains and assortment of mushrooms plus pork belly slices.




This is followed by its pork spareribs. Nicely marinated and enough meat to chew on. Lastly the crunchy oyster flavored garlic fried sweet beans rounds out the meal. Overall, the food, plus 3 drinks and rice costs RM36.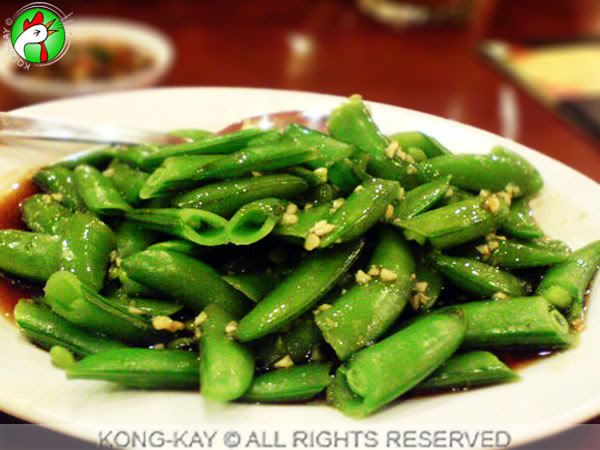 Fried Sweet Beans



This franchise restaurant is the 3rd. outlet in Malaysia. The other 2 are in K.L. and Genting Highlands. As it's a new place, the staff are well trained and eager to please. Probably the boss was just sitting outside. When asked: "Who's the boss?", the waitress cheerfully chirped, "Nuisance!". I'm sure he's a nuisance, she didn't have to rub it in! And I'm sure she meant "Nelson".