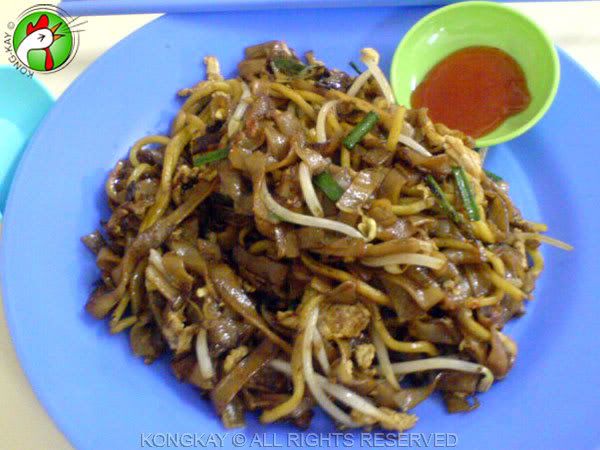 This is the mee and koay teow combo, with shrimps sans the cockles (my choice), with egg, bean sprout and chinese chives (

ku-chai

). With the price of chillies these days, gone are the processed chilli paste; in its place are the commercial chilli sauce. Kuching fried koay teow doesn't have

ku-cha

i, and quite a few people specifically ordered to have it taken out of the dish.

Mrs. Tan and her whole family have moved here for quite some time. She started off at with her brother and sister-in-law farther up the road near the 3rd. mile McD. These days most of the frying is assigned to a local assistant since her
mastectomy. She did try out at Jalan Song in the evening for a while, but not anymore. Why? Location, location, location! Or bad Fung Shui.