If kids don't like your cooking, this dish might do the trick. If all else fails, have the kid's head examined; might have the number "666" imprinted on the scalp.

The sweet marinade is like the Indonesian

Kicap Manis

except that it's not as thick a consistency. Make sure you grease the side of the wok all around, and it's relatively hot before you throw in the meat; this prevents the meat from sticking to the side.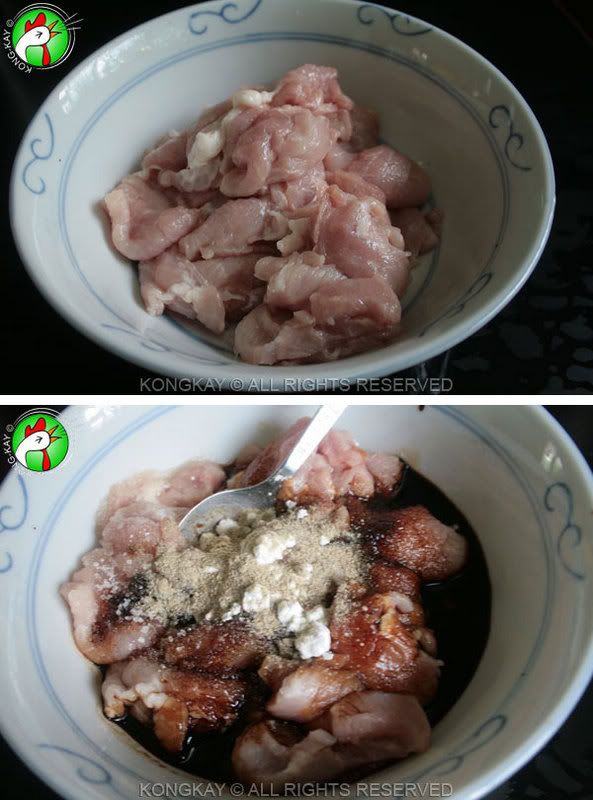 INGREDIENTS

---
200 gm. Pork Scotch Fillet (Thin Slices)

---
4 tbsp. Dark Soy Sauce

---
2 tbsp. Sugar

---
1 tsp. Cornflour

---
1 tbsp. Cooking Oil

---
1 Clove Garlic (Minced)

---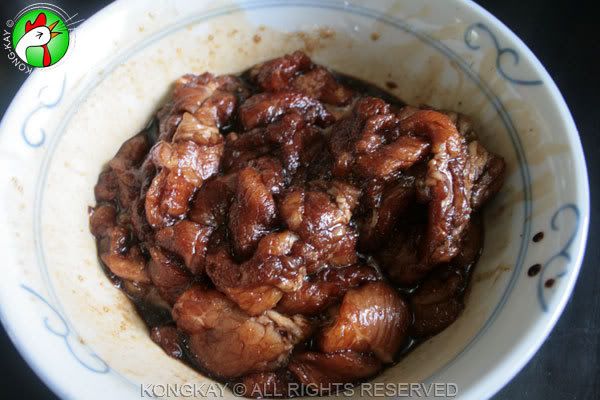 Marinate the pork with all the above ingredients except the garlic for about an hour.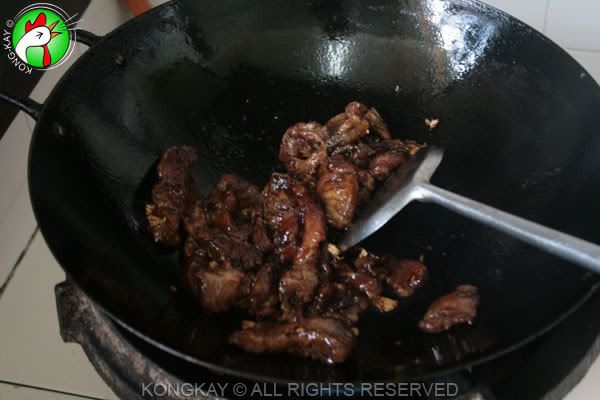 Fry the garlic with 4 tbsp. of cooking oil over medium heat until fragrant; then throw in the marinated pork only, reserving any marinade sauce aside.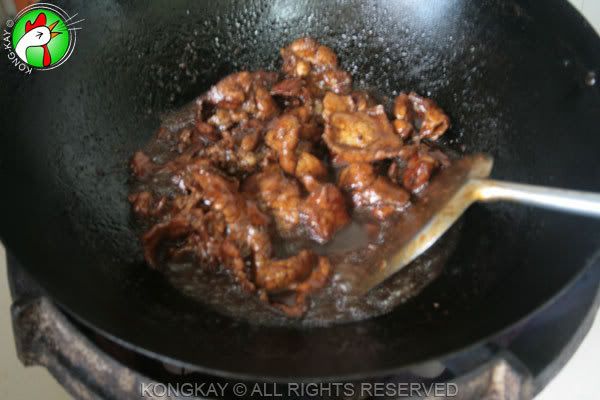 Keep tossing to prevent the meat from sticking to the pan.
Fry until the raw pork changes color; Pour in the reserved marinade and mix. Put in a ¼ cup of water around the rim and let it roll on the middle of the wok.

Turn up the heat and let the water
evaporate, stirring and tossing continuously until you are left with a moist glistening meat.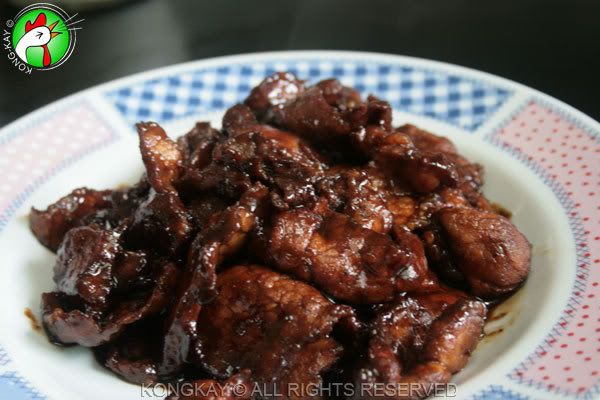 WILL BE TAKING TIME OFF FOR A WHILE TO ATTEND TO FAMILY MATTER...