This is easier than the previous baked shrimps endeavor. You just have to rip apart the crab from its shell, remove the gills and other inedible parts, and give it a rinse over. Pat dry. Pre-heat the oven at 170ºC.

Line the tray with aluminium foil, and spread out the crabs without the shells.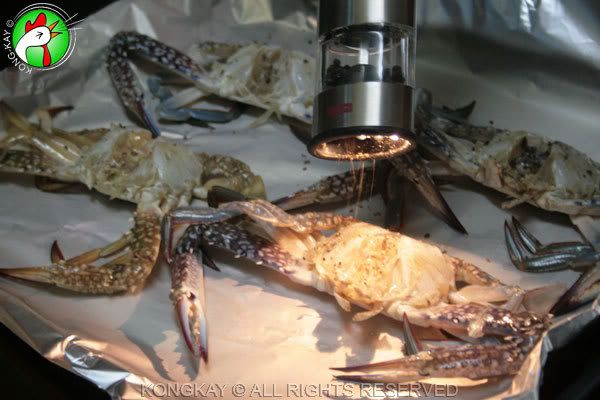 Grind some black pepper over the crabs' flesh.
Then sprinkle a pinch of salt on each crab.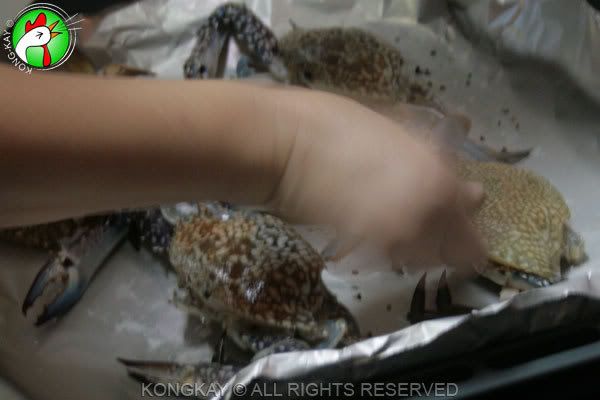 Put the shell back onto each crab. Stick the tray into the oven and bake for 20 minutes.
*Best taken with vinaigrette processed chilli sauce