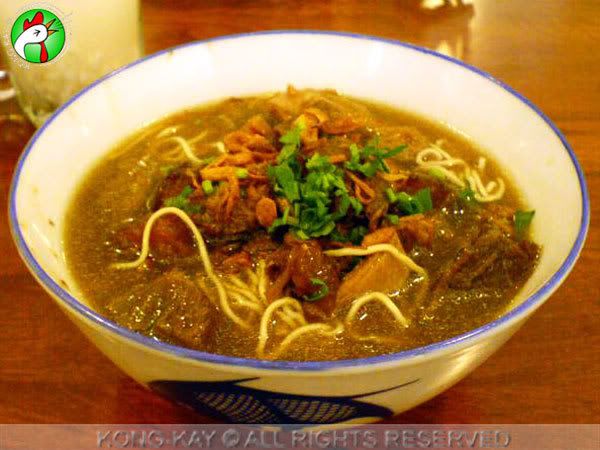 I'm sure Mdm. Tang does a competent job on her

Ngau Lam Meen

(Beef Parts Noodle), but is it asking too much

NOT TO HAVE LUKEWARM SOUP AND SLIMY NOODLE

? The lunch crowd was just a trickle and the kitchen was moving faster than a snail pace. I know the beef soup is pre-cooked, probably using a pressure cooker. It might have been nice and warm when they first served it in the morning, but by lunch time a little warm up would have been nicer. Also the water used for boiling the noodle was way past its expiry date, thus the slimy noodle. Having bigger shrimps or generous serving of beef parts does not cut it anymore if your stuff ain't up to stuff; might as well stuff it!