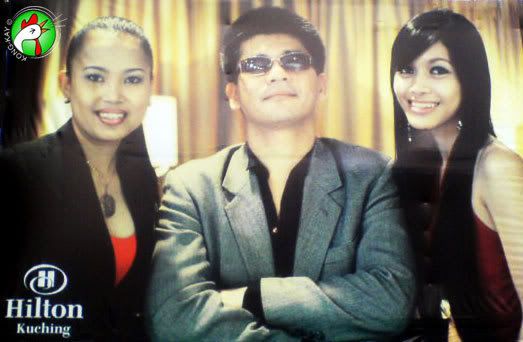 Had it not been for a Californian, who looks like the

Lan-Si

in the middle, I wouldn't have ventured to this territory. I'm not sure if this is the seafood place he referred to, but the the

Oh-Chien

sure is thin and crispy. The last time I had a meal at Capital Seafood was when it was at the old Capital cinema (present Tun Jugah's site), hence its inherited name. I don't know what to make of the place when the waiter insisted on having the dish done his way and no other way.

This place is behind Kingwood Inn at Jalan Padungan.