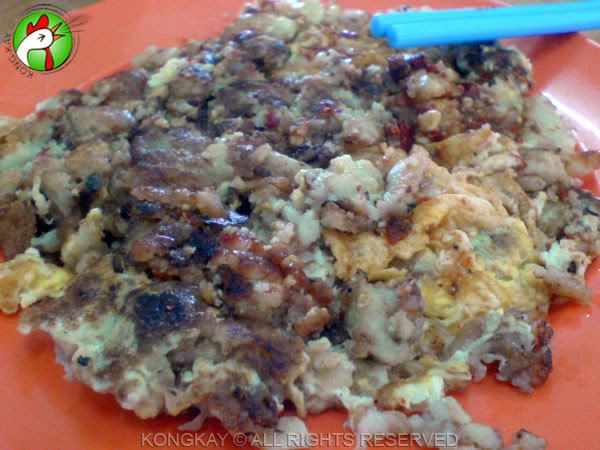 I haven't been to this coffee shop for quite sometime. The (1999) on its sign signifies the new owner's reign; it's been there longer than that under a different owner. Although it has its selection of

kolo mee

, y

ong tofu, laksa, kueh chap and popiah

, nothing in particular stands out. I just tried out the

Char Kueh,

and there's a hint of familiarity about the lady frying the

kueh

, but I couldn't place the face until I saw her husband on the second visit. He used to fry Char Kueh in the afternoons on the 5-foot way of one of the coffee shops at Jalan Nanas some years ago. In fact he was doing double duty - mornings at Woon Lam and afternoons at Jalan Nanas. I never had the

Char Kueh

at Woon Lam then. I liked it then, and I'm still loving it. Nowadays, it's just morning
Char Kueh

only.