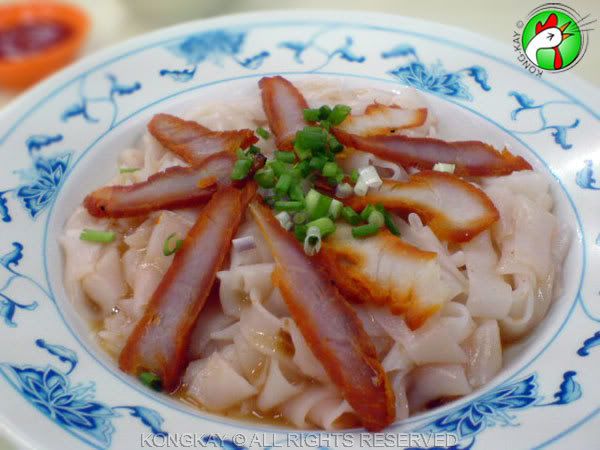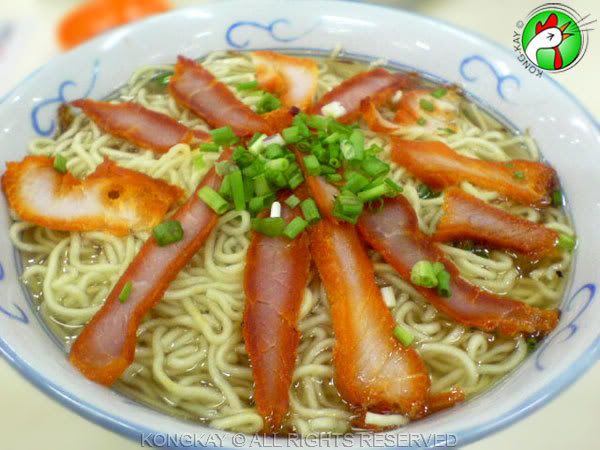 Remember the Foochow noodle soup (left) I had at this place sometime ago? Well, it's

Koay Teow

time... the plain white rice noodle looks, well, just plain! However, with a dash of chilli sauce, it's no longer plain Jane and yet not exactly hot! It's never a top seller like the

Kampua

, and won't get any Michelin stars that's for sure. It's more of a tummy filler than anything else.

Blanched

Koay Teow

mixed with lard, soy sauce, MSG and chilli sauce, dressed with Char-Sui and garnished with spring onion are the key ingredients to making this simple noodle.