It's a impromptu improvisation in getting this dish out. I only had that tiny amount of peeled shrimps in the freezer. So the end result is a shrimp flavored tofu rather than a full-bodied shrimp tofu. The shrimp and tofu mixture looks and feels like a thick pancake batter.
INGREDIENTS

---
160 gm. Soft Tofu

---
70 gm. Peeled Shrimps

---
2 Stalks Spring Onion (finely Chopped)

---
1 Egg

---
2 tsp. Cornflour

---
3 Tbsp. Soyabean Milk (or Water)
---
Blend the tofu with shrimps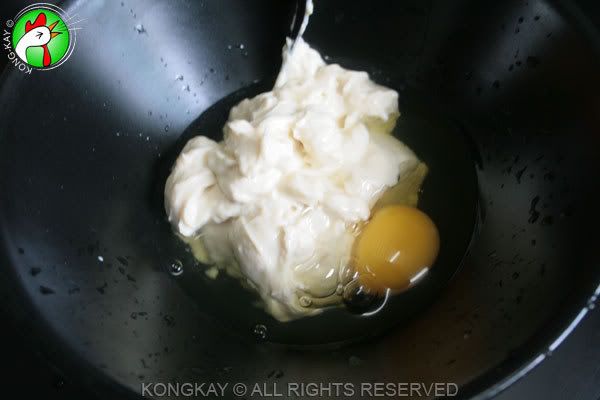 Transfer tofu to a bowl and mix with egg, spring onion, cornflour and a pinch of salt.

Mix into a batter. Add in the soyabean milk or water and salt (pepper optional) to the mix.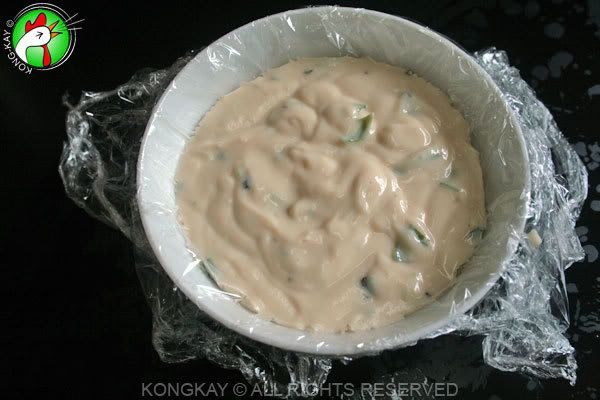 Transfer the mixture to a bowl lined with cling wrap.

Put the bowl (covered) into a steamer and steam for 20 minutes.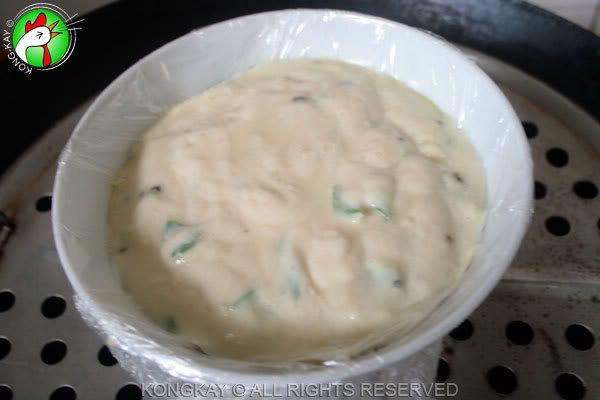 Remove the set tofu and dunk the bowl into a large bowl of water to cool off. When cooled, turn the bowl upside down and tug at the cling wrap to dislodge the tofu.

Cut the tofu into chunks and deep-fry. Flip a few times until all sides are golden brown in color..
Remove from wok and use paper towel to absorp off excess oil. Served with sweet chilli sauce.