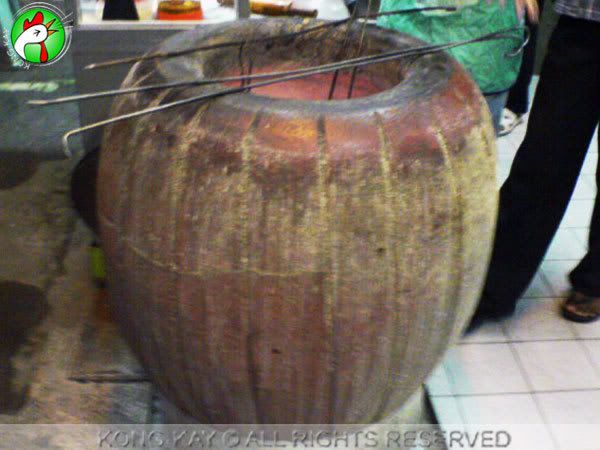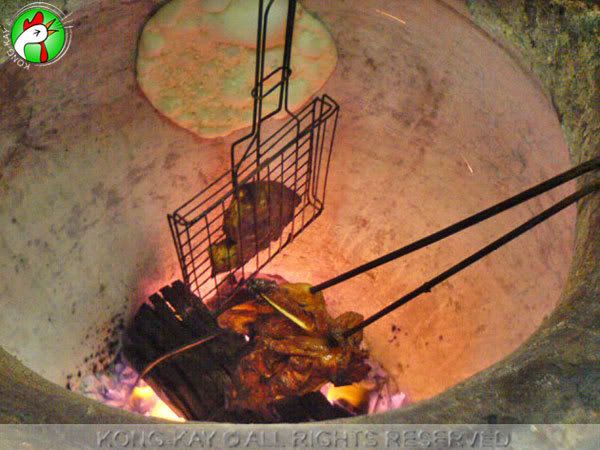 This is the result of 2 visits to this place in a period of 2 months. We've tried all the

naans

on the menu except the plain one. Naan is Indian bread baked on the sides of the earthen vase, Tandoor.


This is where the Tandoori chicken, fish and lamb are grilled as well. We ordered all those on the first trip, and found the lamb too tough to bite and the fish was not properly gutted and hence the bitter taste. So to on 2nd. visit we avoided those two, and had the curry chicken and beef instead. On top of that we had ½ dozen

papadums

(wafer thin crackers) with dhal
curry
to go along with.
In all the whole meal, consisting of 4 different

naans

,

papadums

with dhal curry, 4

Teh Tarik

, and the different meat below, came to RM22.
Tandoori Chicken, Chicken Curry & Beef Curry


This coffee shop is along the row of shop houses on the left as you enter the 7th. Mile township (Sentosa) after the roundabout (from the direction of town). There's a school/library opposite this place.