Can't claim I know the original recipe.... everyone seems to know a thing or two on how to make the real thing. No doubt, there's someone out there who would like to add his/her 2 cents worth of opinion on the subject. Well, this is Kong-Kay's Original Recipe

©

.

You don't even have to bring out the artillery like the Viking 3000 oven for such a simple job. I just use the rickety toaster/oven with heater elements at the top and bottom.
INGREDIENTS
---
•
1 Pc. Tau-Jou (Fermented Red Beancurd • 1 Tbsp. Honey • 1 tsp. Sa-Char Sauce (Barbecue Sauce) • 1 Tbsp. Hoi Sin Sauce • 2 Tbsp. Hot Water
• Salt (Optional) to taste.
---
METHOD
---
Wash and pat dry 300 gm. of pork scotch fillet. Cut pork strips to 1" by 2½" width.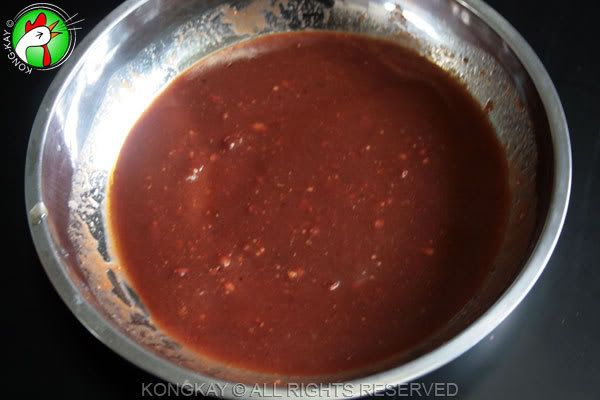 Mix the above ingredients in a bowl. Season with salt to taste if required.
Dunk the strips of pork in the bowl to marinate for a couple of hours in the fridge. Turn occasionally.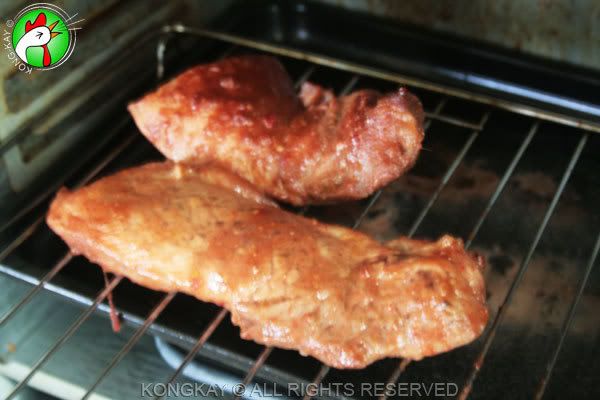 Pre-heat the oven at 170°C with both top and bottom heating elements on. Bask the marinade on all sides before sticking them into the oven, and bake for 20 minutes on one side.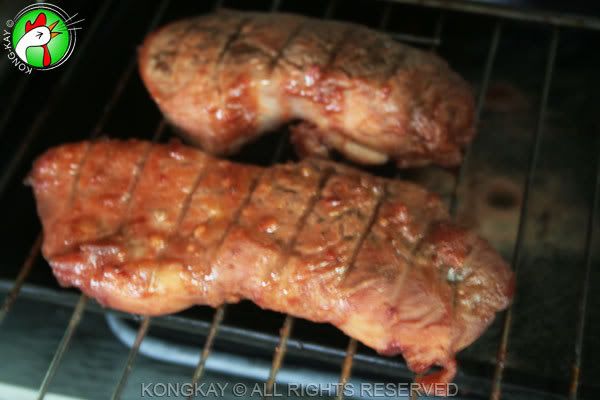 Turn over, and brush the meat with marinade. Bake for another 20 minutes.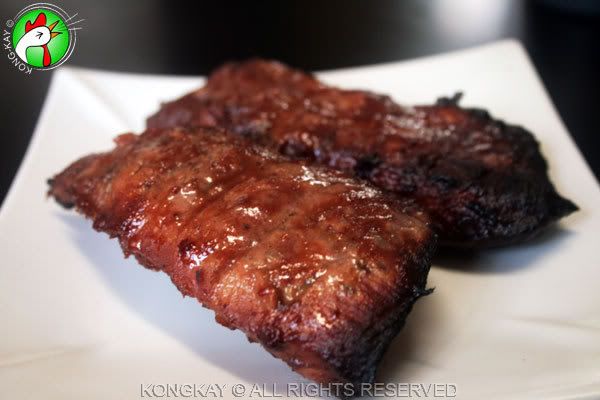 Finally turn the oven to its maximum temperature, and use the top grill only. Coat with marinade and brown the meat, and sear slightly. Repeat on the flip side of the meat. Slice meat when cooled.

---
---