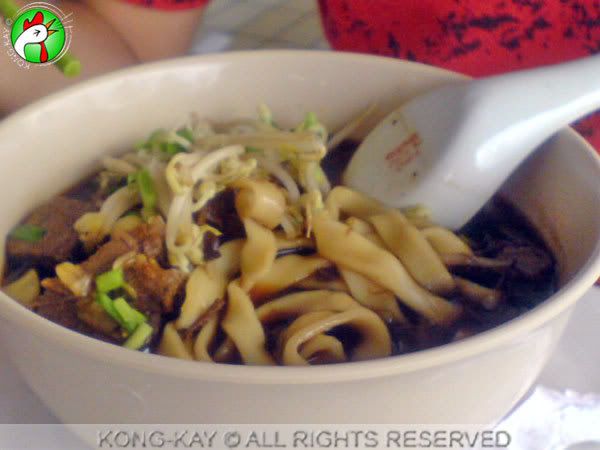 Yang Tai-Tai is the operator of this outfit. She's a Taiwanese who's married to a local guy. She started her homemade noodle years ago at Green Road at the same block as

Goh Say Lak

. She used to make

Wo-Tiak

(fried dumplings) way before others jumped on the bandwagon, but it's too much of a hassle to her now.

Her noodle has improved over the years; nowadays I opt for the handmade flat noodle instead of Koay Teow. Order the soup noodle, rather than the dry one, to really appreciate the richness of the beef broth.

For a while Yang Tai-Tai thought she could have her retirement when her son took over the reign. However, her optimism was short-lived. Selling noodle was not on the card for the college kid. Should you find the stall closed for a short spell, don't be alarmed; that's when she takes time off to visit her mum back in Taiwan.