Can't remember which label goes to which dish, but I have a list of the dishes we ordered. If any smart Aleck can figure this out, give it a go. The items are:

Shoukadou B Set
Kamo Seiro Soba
Ishikari Soba
Salmon No Wafuu Yukk
Wakasagi
Paragon Soba
Shimbashi Zen (Soba)
Agedashi Tofu
Ocha
Uguisu Kuzumochi

All I know is that I had a cold Soba with duck.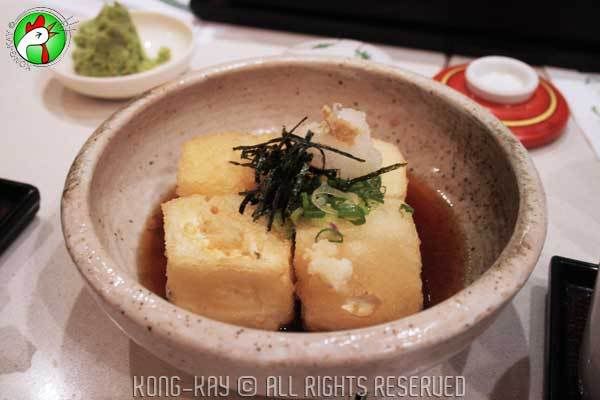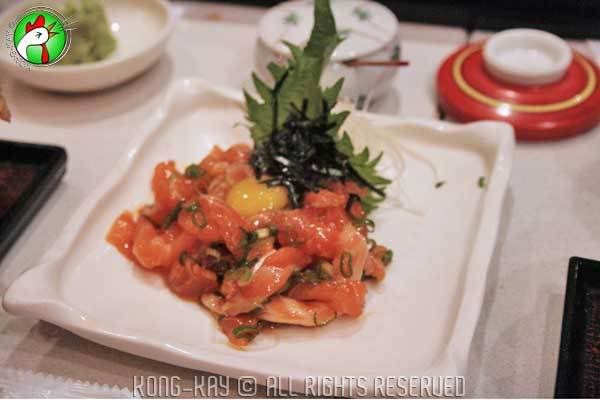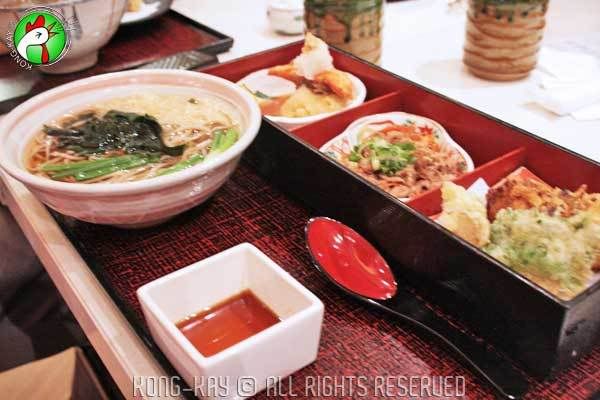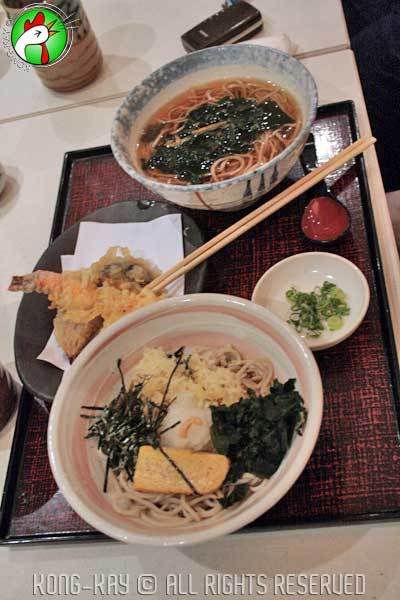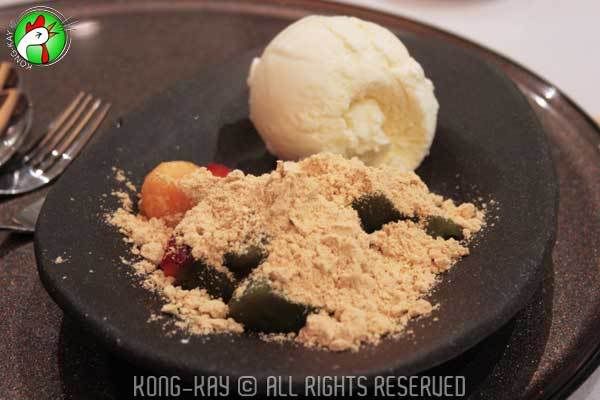 This place is famous for its handmade Soba, There's even a live demo of how the noodle is made at the front window. I had tasted this Soba a few years back at its sister-outlet - Shimbashi: Soba on the Sea during the SMH's Good Food Month, where we observed the noodle-making and cold Soba salad making demo, plus hands-on noodle rolling and cutting session.