Don't ask why! It's one of those nights when going out in the rain doesn't look too tempting, and eating at the coffee house is even a worst alternative. The coffee house serves Penang hawkers' buffet for lunch and dinner, and food is cooked in the open kitchen. If you want to have your clothings smelling like a whiff

Belacan

cologne, this is place for you.
The food served wasn't earth-shattering.... but then it ain't half bad, mom!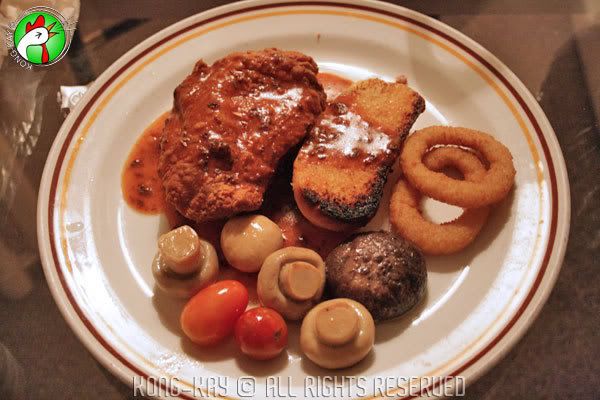 Cajun Chicken Loaf