This is a relatively simple to make fish dish. Your accompaniment is up to your desire; you can have it with chips, and it'll be your old favorite: Fish & Chips with vinegar and salt. Actually, this is a sorry excuse for a 'lazy' meal.

Pat dry the fish with kitchen towel, and have
i
t soak in
marinade for
½
hour before use.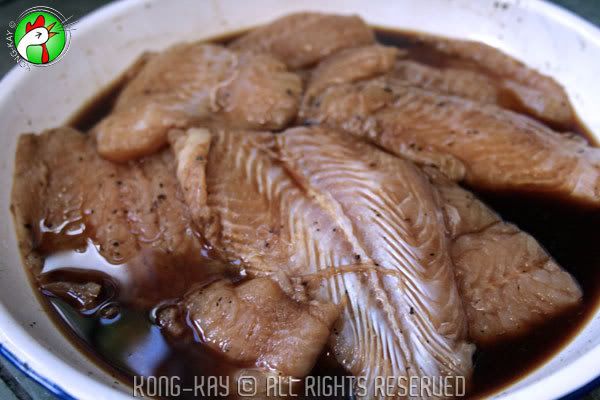 INGREDIENTS

---
4 pcs. Dory

---
MARINADE

---
4 tbsp. Rice vinegar Wine

---
3 tbsp. Japanese Soy Sauce

---
1 tsp. Sugar

---
½ tsp. Black Pepper

---
METHOD
---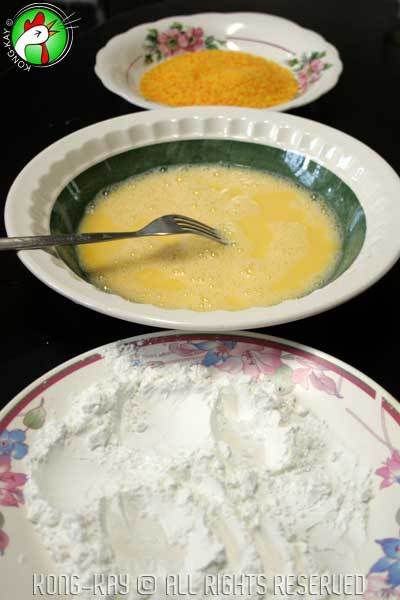 In 3 separate plates, prepare the cornflour, 1 beaten egg and breadcrumbs for the fish coating.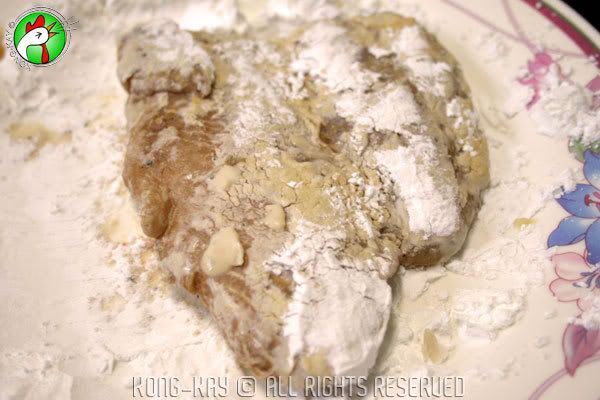 Coat the marinated fish with cornflour.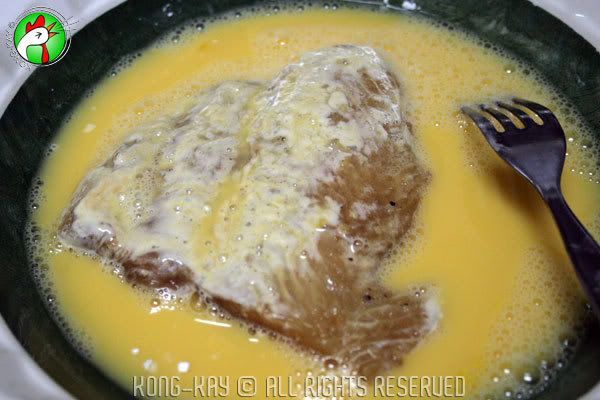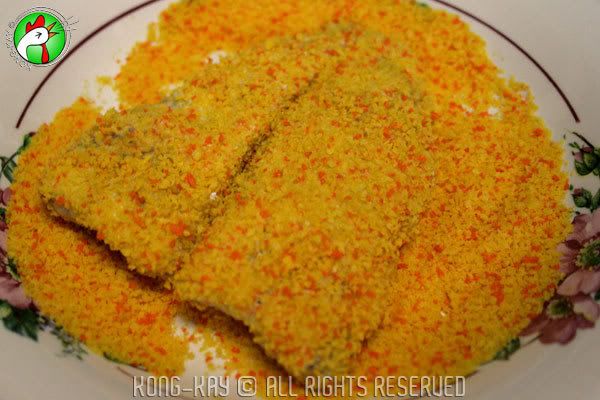 Finally, drench into the breadcrumbs.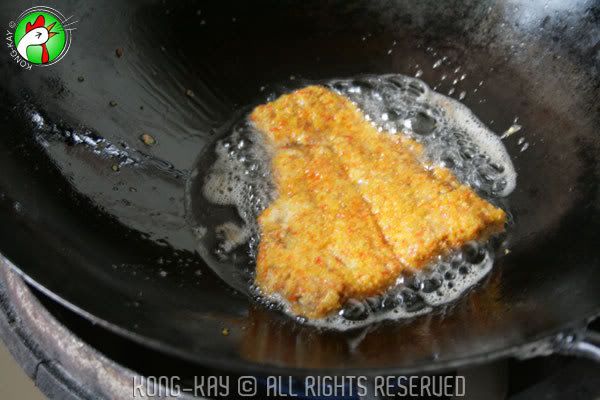 Heat up the wok on medium heat, and pour in
½
a cup of sunflower oil. Slide in the coated fish. Shallow-fry for about 3 minutes on each side.
Meanwhile, boil the carrots for about 10 minutes in a sauce pan. Then the snow peas for another 2 minutes. Drain, then put in a spoonful of butter to coat, and slightly salt.
**Some assembly is required
---