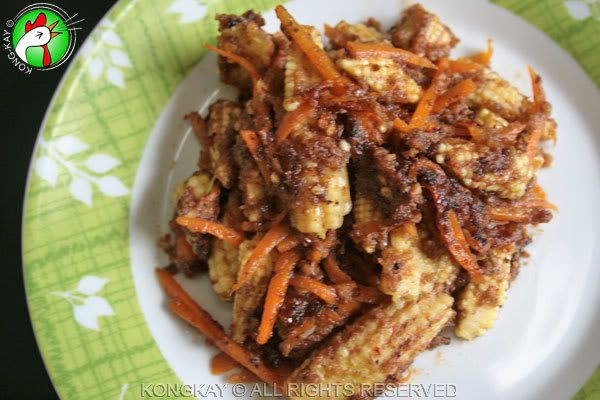 Some like it hot.... and some like it wet; whatever your preference, you do it your way you like it. The basic is the same.


INGREDIENTS

---
1 Bag Baby Corn (10 pcs.)

---
30 gm. Carrot (Julienned)

---
10 gm. Dried Shrimp

---
3 Dried Chillies

---
1 Clove Garlic

---
2 gm. Shrimp Paste

---
Blend everything to a paste except the baby corn and the carrot.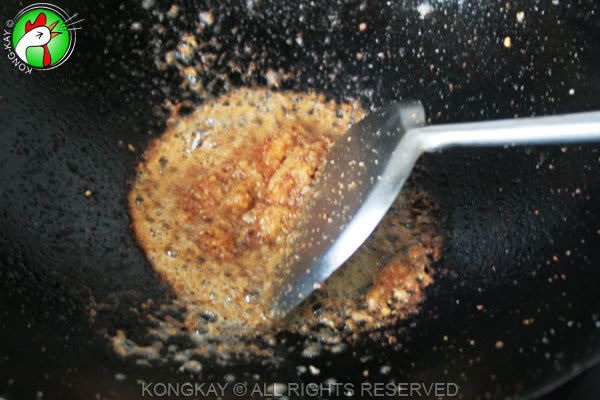 Heat up the wok, and oil around the edge with 4 tbsp. of cooking oil. Drop in the ground ingredients, and fry on medium heat for about a minute. Toss to prevent burning.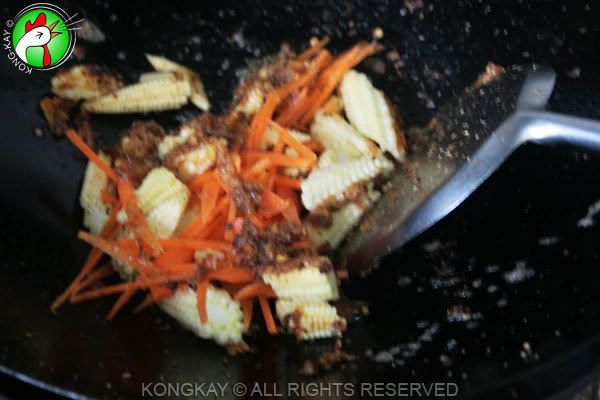 Add baby corn and carrots; Coat evenly with the sambal.

Pour in ¼ or more cup of water. Bring it to a boil. Simmer for another minute before adding a dash of sugar and salt to taste.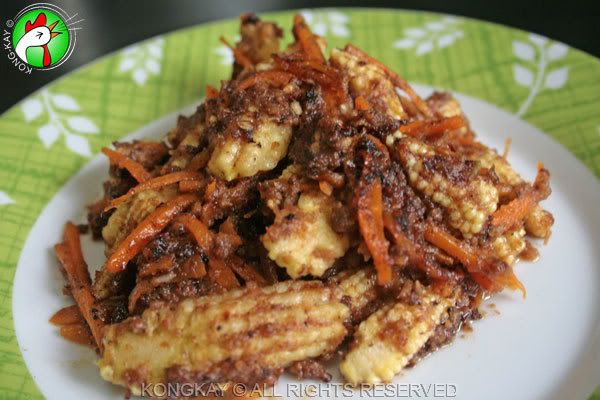 For a 'dry' dish (right), let the liquid evaporate before adding seasoning. Don't fry for too long if you want to retain the crunchiness of the corn; otherwise, it will come out like a limp biscuit, or rather limp Ku-Ku-Bit - then you might as well use a canned baby corns than the fresh ones.