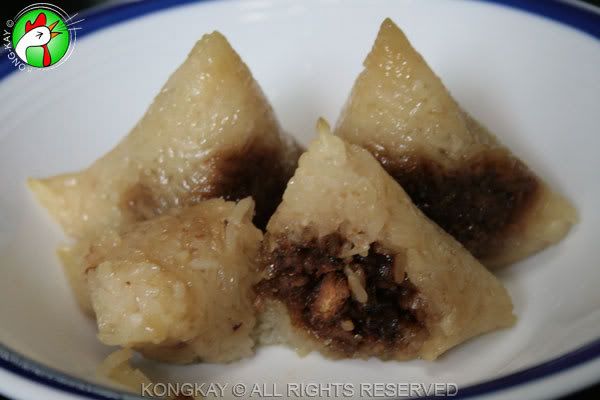 Do you believe that one of these rice dumplings still costs RM1? You'd better! There's no Wendy's "Where's the Beef?" number here. In the dumpling, there's enough meat in every bite, as can be seen in the picture left. However, there's a caveat - this is Mini-Me Kuching's version of

Bak Cháng

. You'll need 2 or 3 of these dummies to fill your tummy, and it's worth every penny.

I forget the name of the person doing the
Chángs.

It's a husband and wife team residing at

Jepun-Lo

(Jalan Tun Razak). Order is done through the phone, and the order is delivered to your doorstep. The number is 019-8280999.