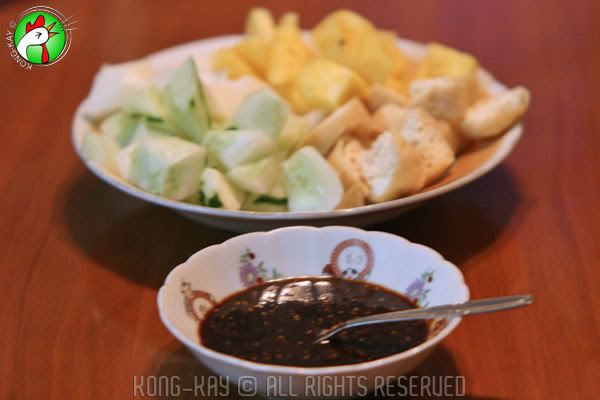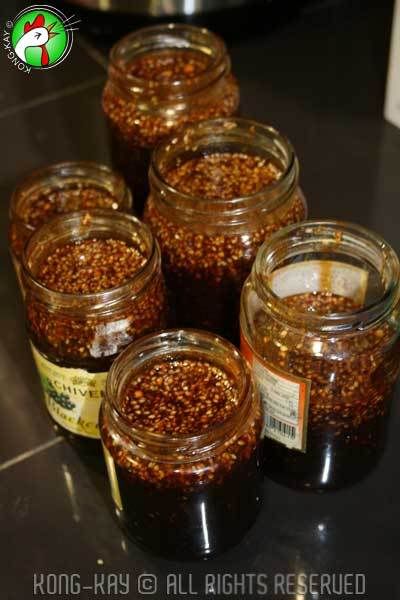 Actually this is a

Jui-Hu Eng-Cha

i Sauce, but the recipe is so similar that I always treat it as a

Rojak

Sauce. The difference between the two is a subtraction of one ingredient.
This is my mum's recipe; and, yes, it's her mixing the concoction. Had a public tasting of the stuff, there is this Indian lady who is convinced that it is marketable. Well, what do you expect from someone who's married to a marketing guy?
Anyway, the cost is too prohibitive for public consumption, according to my mum. Probably in up-market places like Selfridges or David Jones. Good heavens, who would ever want to buy those Pong?!!! For orders, please call 555-8475291. Wishful thinking!
If you wanna use pictures from this site, please ask, and give due acknowledgment. Don't crop off the watermarks and logo or even hijack the recipe lock, stock and barrel, and think you can get away with it.