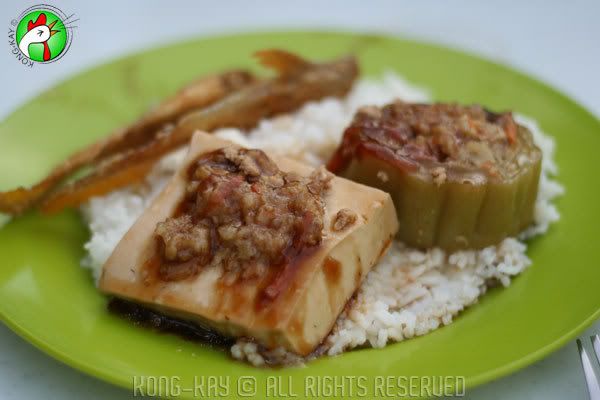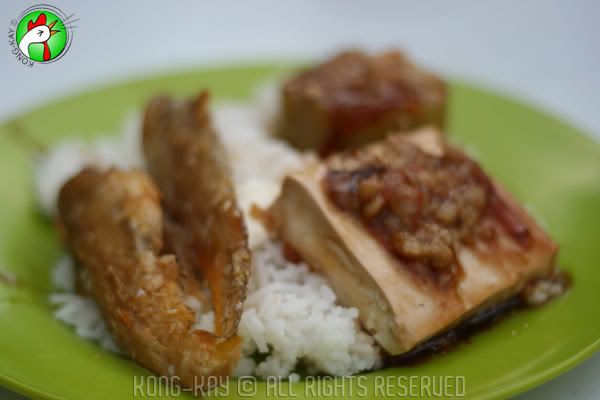 Another RM3.00 adventure of cheap eats. This one consists of steamed tofu stuffed with minced pork, 2 pieces of fried fish and steamed bitter gourd with minced meat in the middle.

The Satay House (Jalan Rubber) family runs this stall and the adjoining satay joint. All the food displayed looks neat and appetizing. There are more expensive items like claypot Assam fish to be had.

You must be wondering why I keep showing these cheap eats. Well, they are a source of inspiration when one runs out of ideas on what to cook at home. These are not fancy stuff, but food that you'll find in any Chinese home.