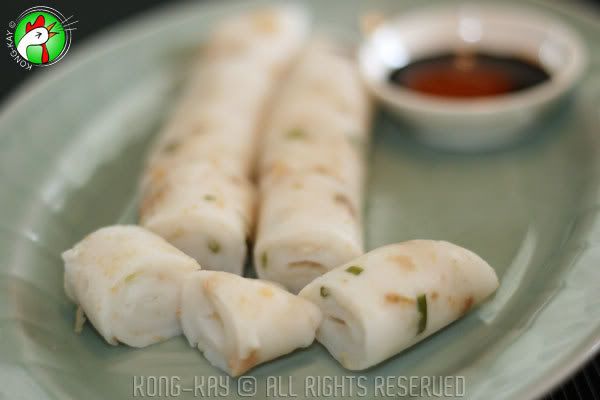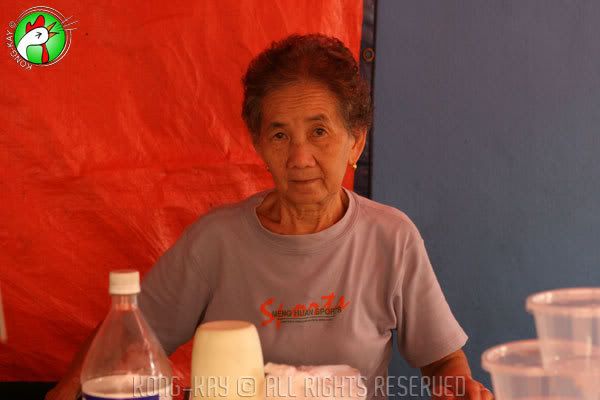 This is the last of the old school

Chun Fun

in town, sans the Cantonese influence. It consists of rice flor skin sprinkled with spring onion and dried shrimp (

Hay Bee

), rolled into a cigar shape.Packs of chilli sauce and soy sauce accompanies this finger delight. When I first tasted it, it reminded me of the Sibu's

U-Chang Kueh

.

The

Ah Ee

on the left has been at this business since God knows when. Her daughter used to help out for while, but not anymore. She sells

Nasi Lemak

,

Chai-Tau Kueh

(fried turnip cake) and

Tofu-Hwa

(beancurd jello). Her push-cart stall is the second one on the right if you come in from India Street.

These rolls go for 60 sen per stick. She takes home orders, and I used to buy these as hors d'oeuvres for party. You'd better head on down to this lane and get a taste of it before it disappears completely.