I was invited to this new restaurant, under the umbrella of the Lok Thien Group, at Crown Towers. It was a slow Monday evening, middle of the month, and the place was quite empty, with only 4 tables occupied. We were the second one in, and the first table was almost done with their food.

Since it was a new place, we let the
maître d' recommend the food.
• The mixed veg. was not as good as its Shanghainese counterpart at

Joyous Restaurant

.
• The spareribs were uneventful - didn't set off any alarm.
• The noodle awful looking.
• The fish took a long time to appear; excuse: "it's a thick piece, thus longer to steam." Judge for yourself.
• The soup still had some cold frozen chicken bits.
• The dessert was something out of the ordinary.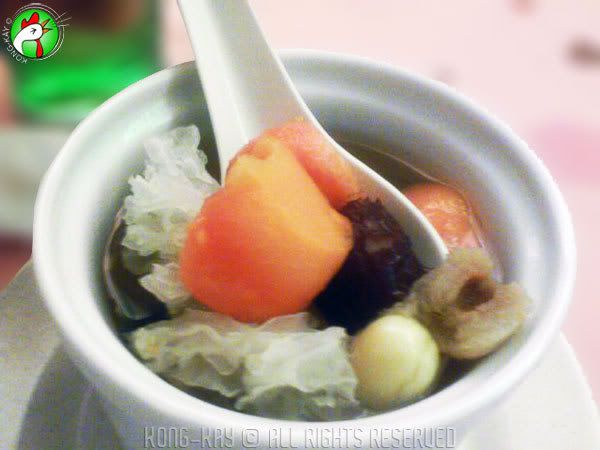 Papaya Tóng Sui



I reckon both the fish and the soup were frozen stuff. That explained the long delay and the frozen bits of chicken, which were not completely thawed. You'd get a better deal from the steamed potted soup from some coffee shops that specialized in this sort of thing; and you won't get any raw deal!


The whole dinner came to 2 big smackeroos... Ouch! Expensive for such a simple meal (for 5 persons), with nothing exquisite in terms of ingredients used. I think the cost of the renovation is taking its toll. If I were Foochow, I'd have said:


"

NǾ#@¥ Yue!!!

"



RATING


** Getting a two-finger rating is no better than one; it's not a Churchill's "V" sign, nor your psychedelic 2 fingers.