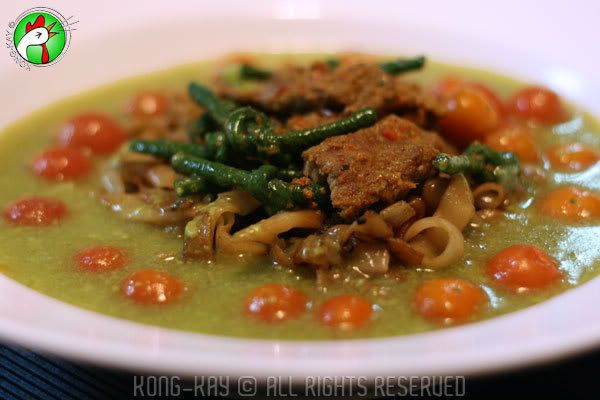 If you guess right, it'll appear on a Wednesday; otherwise it goes under the "Secret Recipe" category, which will save me a lot of time.

It goes something like: Baked/Grilled/Fried/Poached (etc.) XXXX with XXX and XXX in XXXX Sauce. The last part is what I'm looking for - the rest are dead giveaways.



If the name is right, the prize is yours; provided you leave your name/nickname, secret handsign, birthmark or anything to identify yourself (which no one can steal from you). Prize will be determined by the sponsor, ie. moi, and will be notified by email. If postage exceeds the price of prize (very likely), you'll have to come and collect your prize personally at your convenience. If you're

the Pai-Say type

, use the email rather than the comment box. The name of winner (I doubt, will be any) will not be announced unless you want me to. You can try as many times as you like, until the closing date - one week from the published date, at which time I won't touch the comment box.