This is my take on the Teochew's hot and sour fish soup, made popular by

Carpenter Street's

and

Sunco Food Centre's

. The preparation and cooking is simplicity in itself. Thus, I've taken the long winded (

low-so

) route of showing you the mundane, such as slicing this and that. Another thing, this is different from their "

drop everything into the soup

" method.

Have the fish monger fillet the fish with the skin intact - rough-skinned type are preferred; however I have used

Promfret

and the local

Ba-Ong

. Use the fish head, tails and bones for the broth. It needs to be boiled for 20 minutes with some carrots, leek and celery.


This dish can be taken as a soup, or treated as porridge as I have done. I haven't used a rice cooker for over a year now. I use a cast-away pot (bottom right photo), whose handle has dropped off,
without its lid
. I use this pot within a bigger pot - sort of double boiler. This is a borrowed idea from Taiwanese Tatung's heavy rice cooker. You'll get perfect rice every time without any sticky burnt rice bottom, unless you're one of those people who can burn water!









---

1.5 Liter Fish Stock

---

3 Preserved Plums (S'ng Poi)


---

Salt


---

Fried Shallots & Green Onion


---




METHOD

---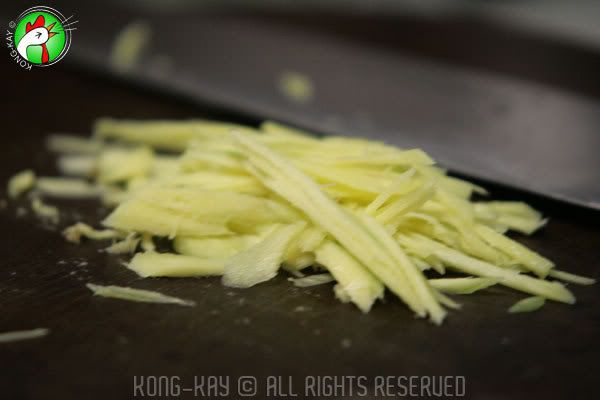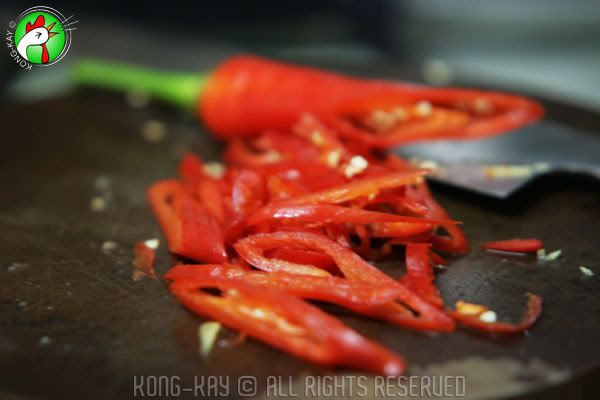 Slice the chillies into thin strips.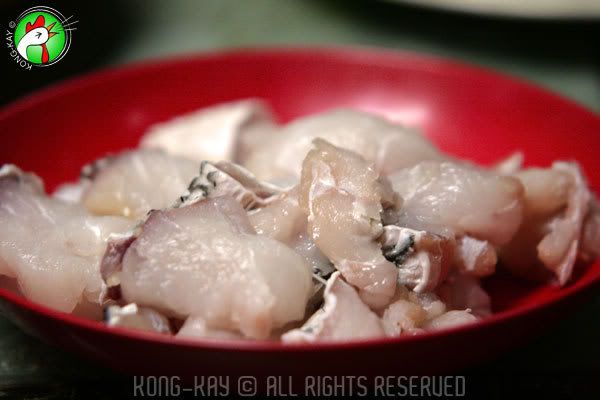 Cut the fish into bite size at about ½" thinckness.
Add 4 tablespoons of cooking oil into the wok. When hot put in the ginger and chillies. Fry until fragrant; this will give an amber color to the final soup.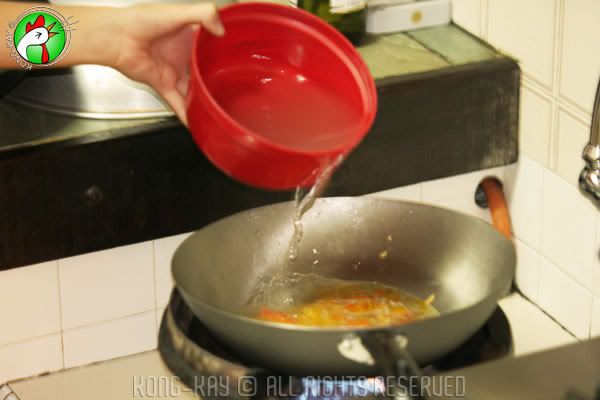 Pour into the fish stock, and add in the

S'ng Poi

(preserved plum); give them a press before dropping into the soup. Bring the liquid to a boil.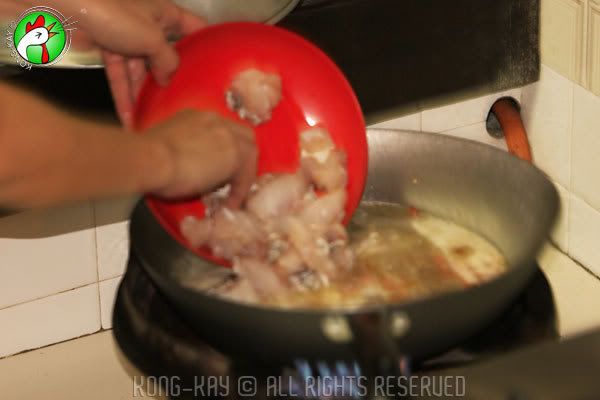 Add in the sliced fish. Make sure they are submerged.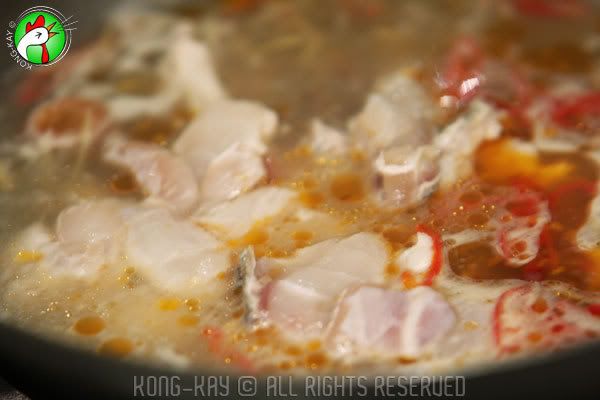 Add salt or fish sauce to taste. When the fish slices turn pale in color, simmer on low heat for another minute before serving.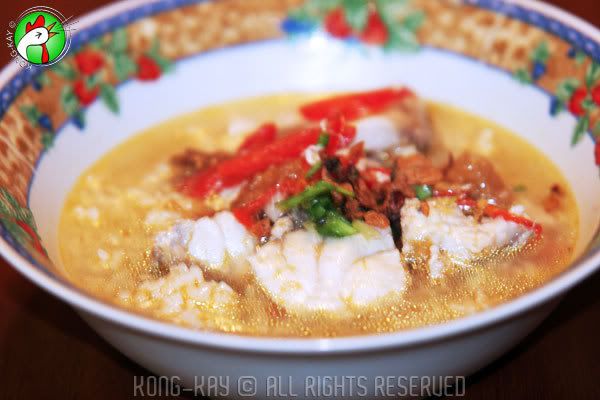 Scoop a rice-spoonful of rice onto a bowl. Top with cooked fish slices, chilli and ginger. Then ladle the fish soup over it. Garnish with fried shallots and chopped green (spring) onion.
---

*Note the color of the soup is amber, which is different from Sunco's, as a result of frying the ginger and chillies.