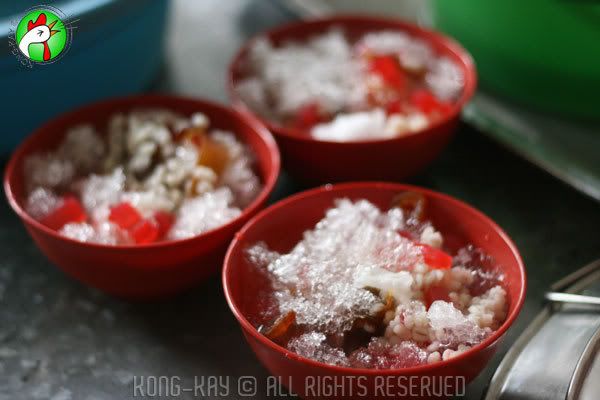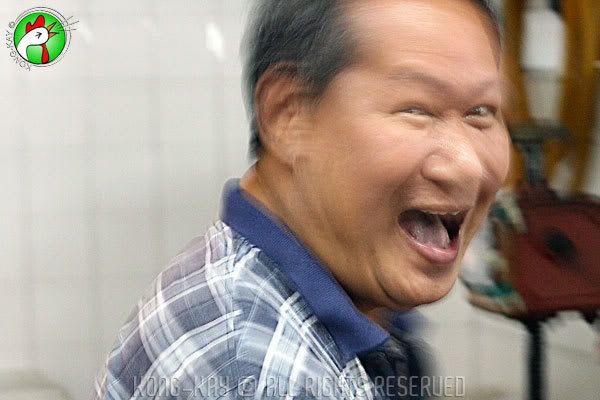 You'll recognize this person by his infectious laugh (He'll tell you his life story if you have the time). This is Ah Kok, the sole (bachelor) proprietor of this Tong-Sui (literally, Sweet Water) at the Open-Air (alfresco) at Jalan Khoo Heang Yun. He's been in this line for 27 years. I've patronized his stall since the days when a bowl of

Ngo Mi Th'ng

was 60 sen each; now it's RM1.20. I used to do take-away at RM2.00, which is good for 4 to 5 persons. To this day, out of habit, I still say to him: "Pau-t'ng, no-kho!". I still get the same quantity for its RM2 worth.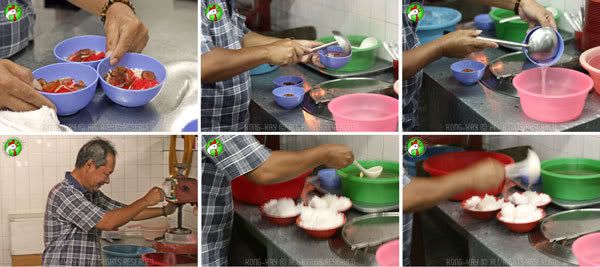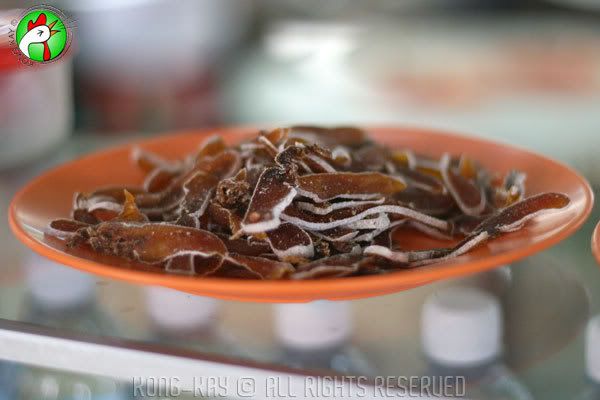 Top Photos: Ingredients are gathered into bowls, rinsed with hot water, shaves ice, shaved ice added on top, finally syrup poured over.


Over the years, only one ingredient has been substituted. The ingredients used are
Pek Kueh
,

Ee Bee

,

Chai E'ian

,

Pek Mo Ni

,

Ang Kim

and sugar syrup.