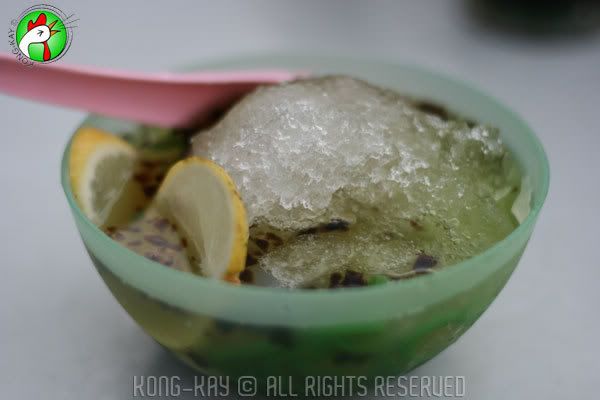 Remember, the taglines for the fag ad. of years gone by? Cool, Clear, Matterhorn or something like that? Well, this dessert certainly got its inspiration from the packaging of the fag box - lime green slope with icing on the top.

What's so great about it? It has

Siang-Chow

,

Chendol

and

Longan

topped with shaved ice sitting on a pool of

pandan

(Pandanus leaves) infused sugar syrup, with a twist of lime ( or lemon) added. You decide!