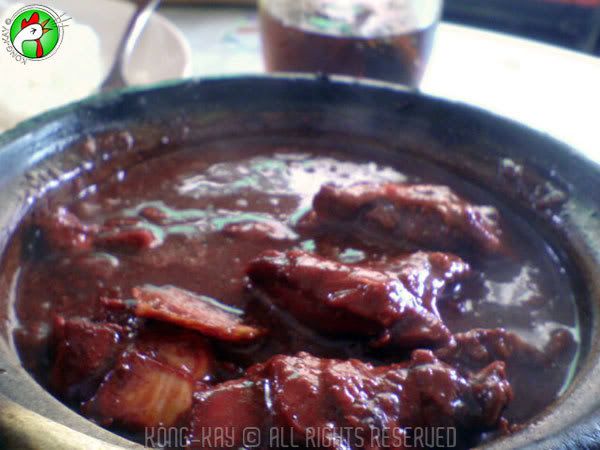 Foochow Ang-Chow Chicken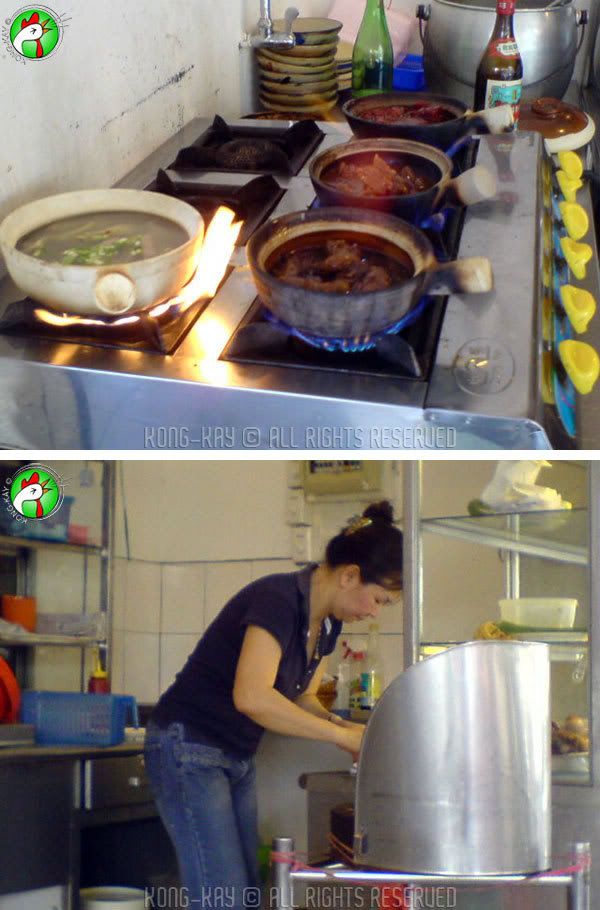 This is a new outlet that has recently sprouted along the back alley stretch of Jalan Song Thien Cheok, which features a number of eateries. In Kuching, like elsewhere, it's a lemming effect; like the restaurant across the street, it has gone through several changes of ownership. It's the lunch crowd from the surrounding business district that keeps these eateries afloat. By dusk, it's a stark opposite of its day activities.
This is the second claypot eatery serving this food alley - the first being 3 shoplots away. Both shops have almost identical menu and prices for their dishes. As a new-comer one hopes for someone's overflow will be her windfall. But then Noi doesn't have to benefit from others' shortcoming; her cooking stands on its own, on par or above the old competitor. Her only worries for the time being working out the kinks of keeping the place ship-shaped. At the moment she is a virtual one-person juggler, manning the stove to macro-managing the order work flow. Boy, is she one burnout lady at the end of the day!
Claypot Too-Kar (Pork Leg)