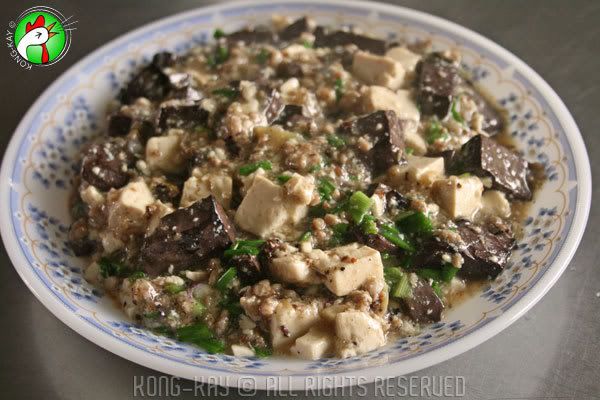 This is something you can get cheaply overseas - coagulated pig's blood. Its redeeming property, according to some, is to clean up your stomach. You'll find out the morning after!
I use the usual marinade for the minced pork -
2 tsp. light soy sauce, ½ tsp. sugar,
½ tsp. cornflour &
2 tsp. oil. The ratio of blood to the tofu is about ½

:

1, so that you'll see more whites than maroon color.







---

½ Block Tofu (Chunks)

---

1½ Tbsp. Chinese Black Vinegar


---




METHOD

---
Fry the garlic over hot oil until fragrant.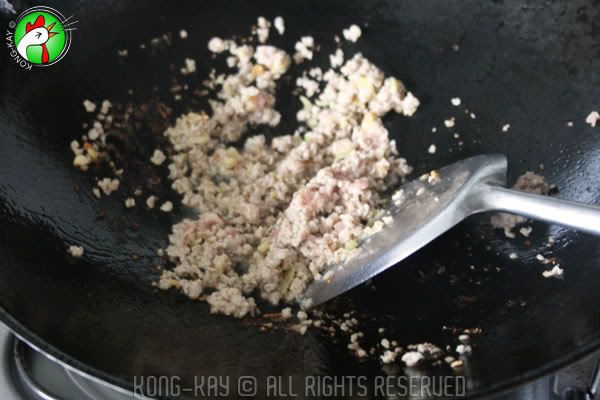 Put in the minced pork. Toss to get it cooked evenly.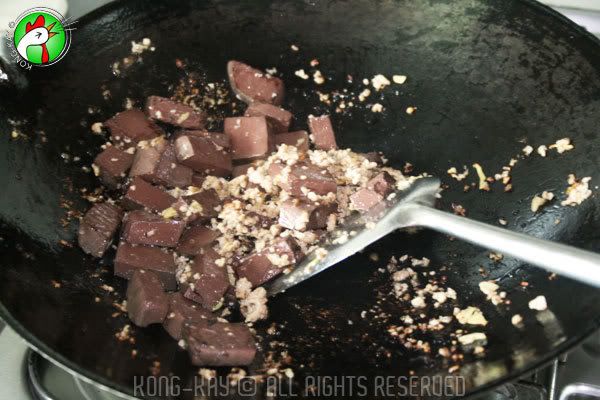 When the pork is no longer pink in color, toss in the blood blocks. Give them a couple of turn to blend with the pork.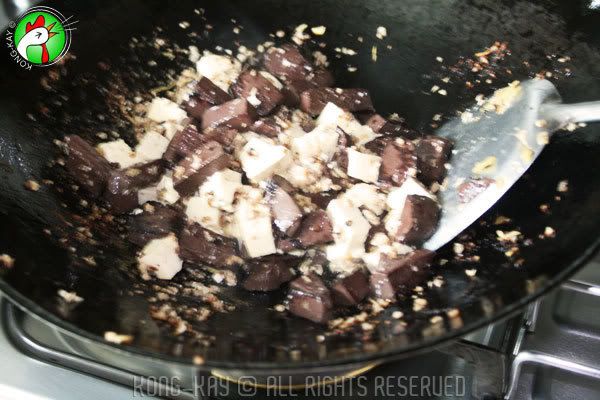 Add the tofu and quickly mix before pouring in ½ a cup of water. When the liquid comes to a boil, add salt to taste; then the corn starch to thicken slightly.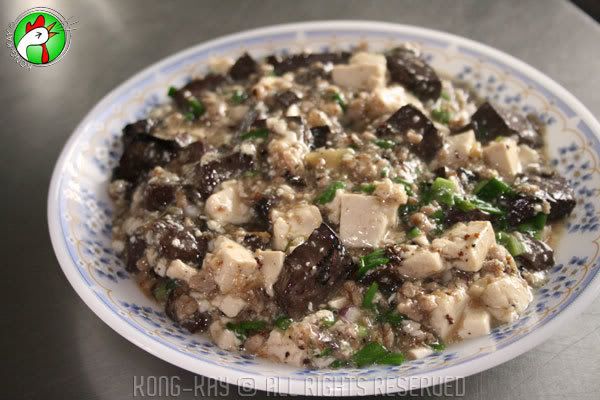 Add the vinegar and mix well. Scoop out immediately when it comes to a slight boil. Don't over-cook the blood. Garnish with spring onion.
---