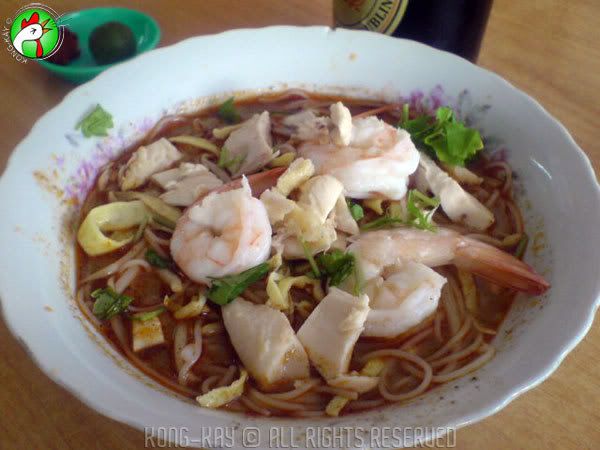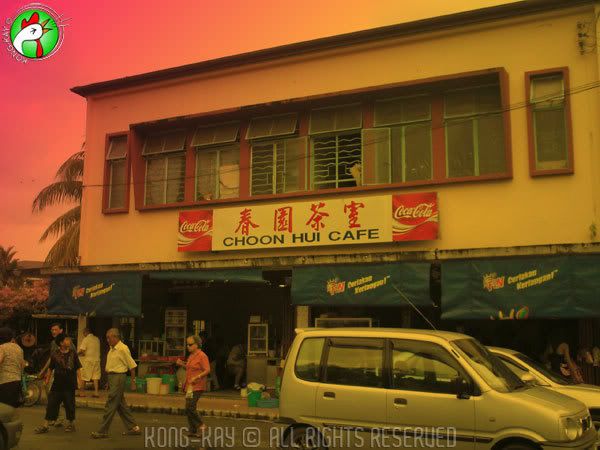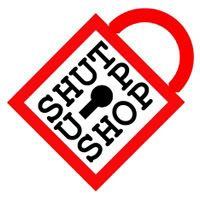 There is this
Munchkin
from Rawang that arrived the other day; first thing he did stepping off the plane was headed straight to the movie house for Spiderman 3 (couldn't get good seats in the big city, he said). Next on the agenda was to set up a "bullock" - check!

Laksa

was next; For 3 consecutive mornings we had

Laksa

breakfast at 3 different places: Uncle (Sing) Café, Tat Soon (all previously reviewed) and finally this - the mother of all

Laksas

according to some people, depending on whom you speak to.

This place has the dubious distinction of having Anthony Bourdain laying his derriere on one of its seats; the only thing missing is a plaque that says: "Bourdain dined here!" Seriously, this

Laksa

is up to stuff - possibly one of the best of the best!?! One can't fault this stall's consistency to quality. Notice the chicken chunks, shrimps and delicate omelet strips.

Verdict: Uncle's the best, according to the innocent boy's unbiased judgment 'cos it's not too spicy for him to drink the whole bowl of the soup. Sweet!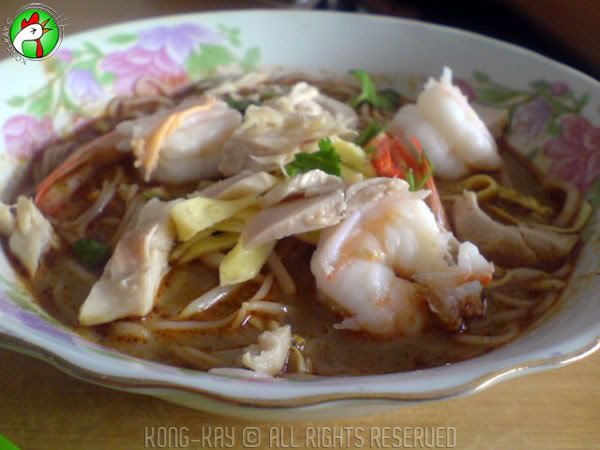 You can't miss this place. It's a lone shop house dwarfed by the Grand Continental Hotel sitting just next door. The coffee shop is popular for its toast and soft boiled eggs in its on right.
*The lady serving the original laksa has hung up her apron.